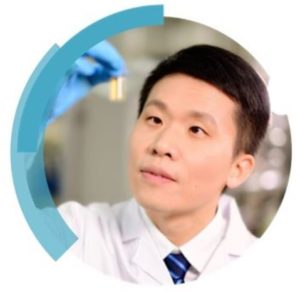 We are glad to announce that Wenhai Chu (Tongji University) has joined the Environmental Science: Water Research & Technology team as an Associate Editor.
Wenhai Chu is a Professor at College of Environmental Science and Engineering at Tongji University, China. His research focuses on water disinfection and disinfection by-products (DBPs). He has made achievements in identification, transformation and collaborative control of DBPs as well as other emerging contaminants. His interests also include exploring the relationship between micro pollutants such as disinfection by-products and human health, and exploring the migration, transformation and source prevention and control of new pollutants from the perspective of whole urban water systems.
He has published more than 150 papers and edited two monographs. He also authorized 20 invention patents in China and the United States, his relevant patent technology has been applied in water quality monitoring institutions and large-scale water plants in the Yangtze River Delta and Taihu Lake Basin, China.
Read his work in the journal:
Ecotoxicological effects of disinfected wastewater effluents: a short review of in vivo toxicity bioassays on aquatic organisms
Xinmiao Luan, Xiaoyu Liu, Chao Fang, Wenhai Chu* and Zuxin Xu*
Environ. Sci.: Water Res. Technol., 2020,6, 2275-2286
Emerging investigator series: formation of brominated haloacetamides from trihalomethanes during zero-valent iron reduction and subsequent booster chlorination in drinking water distribution
Pengzhou Luo, FeiFei Wang, Stuart W. Krasner, Chao Fang, Shenghua Chenab  and  Wenhai Chu*
Environ. Sci.: Water Res. Technol., 2020,6, 1244-1255