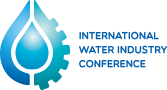 Environmental Science: Water Research & Technology was delighted to sponsor prizes at the 6th International Water Industry Conference 2020, which took place both online and in Daegu, Korea from the 22nd – 23rd September 2020.
A 5-minute pitch contest was held, which was attended both virtually and in person. The winners of this contest were:
Syed Salman Ali Shah (Kyungpook National University), for their pitch: "Quorum quenching membrane bioreactors: Effects of solids retention time and stress on anti-fouling efficacy and microbial community"
Hyeona Park (Kyungpook National University), for their pitch: "Solar irradiation as a potential anti-biofouling approach for membrane bioreactors"
Eunjin Bae (Kyungpook National University) for their pitch: "Correlating mixed liquor characteristics at different solids retention times with membrane fouling in membrane bioreactors"
Jiwoo Lee (Inha University), for their pitch: "Biogas sparging and GAC fluidization in laboratory-scaled anaerobic fluidized bed membrane bioreactor treating synthetic wastewater to compare fouling, organic removal and energy consumption"
Woorim Lee (Gwangju Institute of Science and Technology), for their pitch: "Elimination efficiency of halogenated methylparabens during ozonation and UV/H2O2 treatment of drinking waters"
Congratulations to all the winners!