Ho Chi Minh City, formerly known as Sai Gon, is the biggest city in the south of Vietnam. It was built on Sai Gon River and considered as the Pearl of the Orient during French colonial time. This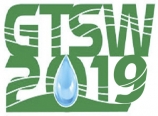 city, with its essential French colonial character, has enough to draw your attention. The presence of colonial villas, wide avenues, and a lively café society will remind you of the days of French dominance. Over the past 10 years, Ho Chi Minh City has experienced a spectacular change in its cityscape. The once low-rise landscape of the city's central area, district 1, is now marked with shining skyscrapers including high-rise apartments, international hotels, and companies. Ho Chi Minh City is also the cultural center and economic capital of the country. The city with its teeming metropolis mingled with the elegance of ancient culture is the best representation for the whole of Vietnam.
With its charm, Ho Chi Minh City is a wonderful and the most suitable place for organizing the second Green Technologies for Sustainable Water (GTSW 2019), as the first conference (GTSW 2017) was successfully organized in Ha Noi by the Vietnam-Japan University. This time, GTSW 2019 is hosted and organized by Ho Chi Minh City University of Technology (HCMUT), University of Technology Sydney (UTS), Institute for Environment and Resources (IER), Vietnam Japan University, CARE-RESCIF, Tianjin Chengjian University, and Tianjin Polytechnic University. GWST 2019 will also include the 4th International Membrane Bioreactor and Scientific Writing Workshops.
DOWNLOAD: GTSW 2019 Call for Papers (PDF)
Important Dates
Abstract submission deadline   June 30, 2019
Abstract acceptance notice       July 15, 2019
Early bird registration                 July 30, 2019
Conference                                  Dec 1-5, 2019
Conference Topics
GTSW-2019 will cover the latest scientific & technological developments for:
Wastewater treatment and reuse
Resource recovery from wastewater
Control of greenhouse gas emissions from wastewater treatment processes
Water resourcemanagement and water supply
Nanotechnology for water treatment
Advanced analytical methods for water and wastewater
Disruptive technologies and applications for water resource treatment and management
For more information about the conference, check out the even website here http://gtsw2019.hcmut.edu.vn/