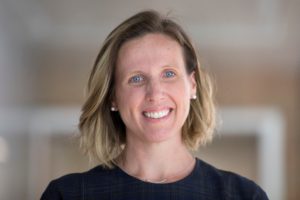 We are excited to announce that Dr Krista Wigginton has joined the Environmental Science: Water Research & Technology Editorial Board as Associate Editor.
Dr Wigginton joins Graham Gagnon, Xia Huang, Stuart Khan, Paige Novak, and Mike Templeton as Associate Editors handling the peer review of submissions to the journal.
Krista received her M.S. and Ph.D. in Environmental Engineering at Virginia Tech and her B.S. in Chemistry at the University of Idaho and conducted postdoctoral research at École Polytechnique Fédérale de Lausanne in Lausanne, Switzerland. In 2013, she joined the faculty in the Department of Civil and Environmental Engineering at the University of Michigan as an assistant professor of environmental engineering. Dr. Wigginton's research team focuses on pollutant fate in water treatment processes, and on improving pathogen and micropollutant detection.  She's the recipient of the U.S. NSF International Postdoctoral Fellowship and the NSF CAREER award.
We are confident that Krista will make an outstanding contribution to ESWRT in her new role as Associate Editor and we look forward to working with her further to continue the success of the journal.