The articles below are some of the most read Environmental Science: Water Research & Technology articles in 2016. You can view the full collection of our top 10 downloaded articles here.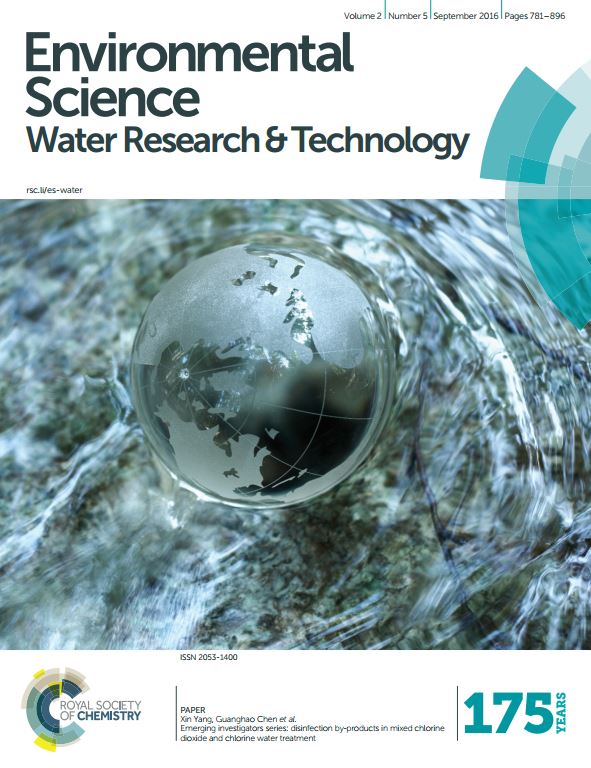 Membrane materials for water purification: design, development, and application
Anna Lee, Jeffrey W. Elam and Seth B. Darling
Inorganic engineered nanoparticles in drinking water treatment: a critical review
Konstantinos Simeonidis, Stefanos Mourdikoudis, Efthimia Kaprara, Manassis Mitrakas and Lakshminarayana Polavarapu
Survey of green building water systems reveals elevated water age and water quality concerns
William J. Rhoads, Amy Pruden and Marc A. Edwards
Characterising and understanding the impact of microbial biofilms and the extracellular polymeric substance (EPS) matrix in drinking water distribution systems
Katherine E. Fish, A. Mark Osborn and Joby Boxall
Inactivation of bacteria from contaminated streams in Limpopo, South Africa by silver- or copper-nanoparticle paper filters
Theresa A. Dankovich, Jonathan S. Levine, Natasha Potgieter, Rebecca Dillingham and James A. Smith
Keep up-to-date with the latest issues of Environmental Science: Water Research & Technology by joining our e-alerts.