Researchers in the US have discovered that microorganisms in wastewater grease traps may aggravate fat, oil and grease deposits in sewers – a problem that these traps are designed to reduce.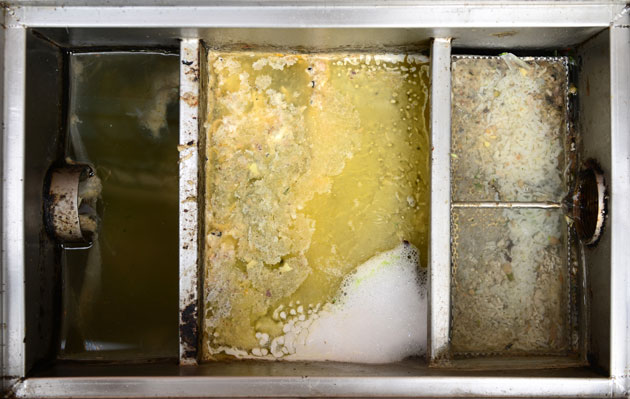 In light of this research, Yan advises grease interceptor designers to consider microbial activity to maximise their effectiveness. Raffaella Villa, an expert in waste management at the Cranfield Water Sciences Institute, UK, however urges readers not to misinterpret the findings: 'Although the results could be very helpful in designing separation processes … grease interceptors, if well designed and regularly maintained, are a very effective way of reducing the total deposit load in sewers.'
Read the full article in Chemistry World!
Read the original research paper in Environmental Science: Water Research & Technology for free:
Impact of microbial activities and hydraulic retention time on the production and profile of long chain fatty acids in grease interceptors: a laboratory study
Xia He and Tao Yan
Environ. Sci.: Water Res. Technol., 2016, Advance Article
DOI: 10.1039/C6EW00013D, Paper