In a Perspective article recently published in Environmental Science: Water Research & Technology, Englehardt et al. discuss a new vision for municipal water management: Net-zero water (NZW), a system which aims at neither importing nor exporting water from the service area – a way forward for local water independence.
Even though water availability is high in many regions, many people are still lacking access to energy-inexpensive, clean water. There are several stressors affecting water resources. Increasing demand for clean water can be attributed to several global and local processes operating on different scales and with varying impact, such as industrialization, rapid population growth, climate change and environmental degradation. We are facing a grand challenge: a resource-constrained world where we need to make water management more sustainable.
Net-zero water management – a new paradigm for water management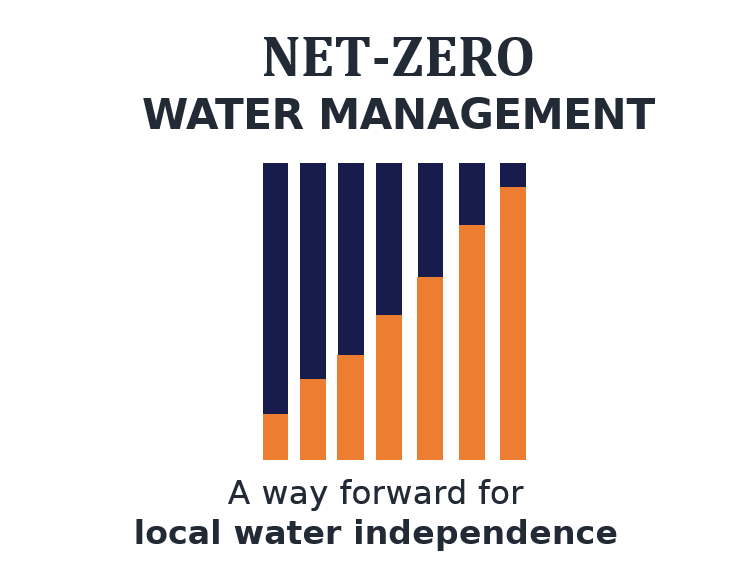 A NZW system is a management water and wastewater scheme that neither withdraws nor releases significant flows of water outside of its service area, ranging from a single residential lot to a large urban water district. NZW management proposes that high-demand and high-population areas, such as urban areas, no longer consume water needed by downstream regions, nor depend on upstream regions for supply.
One main motivation for net-zero municipal water management, besides prevention of water shortages, is that it aims to be energy-positive; this means that it should retain and save more hot-water thermal energy in the water than the energy used for treatment processes. Consequently, there is a demand to decrease the energy demands from water and disposal of wastewater containing hot water thermal energy.
NZW management can be operationalized in almost any modern catchment basin through the use of direct potable reuse (DPR). With this method, recycled water is introduced into the raw water supply directly upstream of a water treatment plant without passing through a reservoir or aquifer (environmental buffer) or introduced directly into a potable water supply distribution system. These systems show good economic capacities in producing potable water from municipal wastewater.
From buzzword to business: where do we go from here?
Net-zero water management is first and foremost a new vision, although it is becoming practical and technologically achievable to reuse water via a wide range of applications. Current implementations may not be easily reproduced in the near future, especially outside of research and demonstration settings. The authors conclude that there are several important targets and goals that we need to consider for reaching proper implementation of NZW; there is a demand for regulatory standards, policies and commercialized technologies to take the steps from vision to operation, and to a wider adoption of NZW systems.
Public acceptance is key for implementation of NZW systems
Governing structures and regulatory processes require time to develop, and regulatory infrastructure is crucial for the development of cost-effective commercial equipment, hence public acceptance and engagement in NZW is vital for proper implementation of NZW systems, as stated authors state.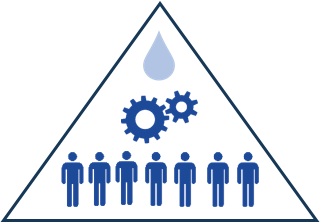 Do you have ideas or visions on how to further develop Net-zero water management? Are there other important factors to consider that the authors did not discuss? Please share your opinions by commenting below after you have read the paper for free*:
Net-zero Water management: achieving energy-positive municipal water supply
J. Englehardt, T. Wu, F. Bloetscher, Y. Deng, P. Pisani, S. Eilert, S. Elmir, T. Guo, J. Jacangelo, M. LeChevallier, H. Leverenz, E. Mancha, E. Plater-Zyberk, B. Sheikh, E. Steinle-Darling and G. Tchobanoglous.
Env. Sci: Water Res. Technol. 2016, Advance Article
DOI: 0.1039/C5EW00204D
—————-
About the webwriter: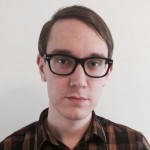 Jesper Agrelius is a MSc student in Environmental Science at Linköping University, Sweden. His main interests regards environmental science, especially climate change and biogeochemistry. You can follow him on Twitter @JesperAgrelius.
—————-
*Access is free through a registered RSC account.