Humanity faces a grand challenge – sanitation. Worldwide lack of access to basic sanitation is a widely recognized problem for human health, development, the economy and our environment.
Globally 2.4 billion people live without access to improved sanitation and the issue of sanitation lies at the root of many other challenges related to human development, such as education, public health and environmental degradation, and significantly alter economic growth.
Meeting the global sanitation challenge
Faecal Sludge Management (FSM) involves the mechanical or manual emptying of faecal sludge from onsite sanitation systems, and transportation of waste to the treatment facilities using road-based equipment. There are several combinations of transportation technologies and fixed infrastructure that can be used within FSM service delivery.
FSM is often highlighted as an affordable, sustainable and viable technical solution for safe and proper management of faecal sludge, and over the years it has been praised in the literature emphasizing the its potential for meeting the global sanitation challenge. However, there are several limitations related to data, tools and practical examples to support decision makers in the implementation of FSM services.
Ruth Kennedy-Walker and colleagues presented new research recently published in Environmental Science: Water Research & Technology discussing faecal sludge management options for two informal settlements in Lusaka, The Republic of Zambia.
Informal settlements important in sanitation management
Over 60% of the inhabitants in Lusaka live in informal settlements, meaning that sanitation provision via conventional sewerage, onsite septic tanks or formalized FSM services are available only to mid- and high-income residents inhabiting the planned areas of the city. Low income areas have little or no sanitation provision, and large sectors of the city have inadequate infrastructure for meeting the sanitation needs of the population.
Evaluating the long-term costs and tools for optimization
This new study addresses some of the issues in sector limitations by presenting a long-term costing methodology for two of the informal settlements in Lusaka. The methodology compares the costs related to a number of feasible fixed infrastructure and transportation scenarios over a 25 year period. The spatio-topological tool developed by the researchers in their analysis was used to model proposed FSM networks – allowing the path of least-time transportation to be identified.
This was used for calculating the net present value and average incremental cost for seven different FSM scenarios over a 25 year design life. The research demonstrated that FSM can be considered an affordable solution for providing sanitation services to the poorest communities of Lusaka. This is valuable information for planners in Lusaka as a decision-support tool, but also very beneficial to the entire sanitation sector.
Clean water and sanitation fundamental for Sustainable Development
Since 2010, the United Nations General Assembly recognized the human right to water and sanitation, acknowledging that sanitation and clean drinking water are crucial to the realization of all human rights (Resolution A/RES/64/292).
Ensuring availability and sustainable management of water and sanitation for all is one of the recently adopted Sustainable Development Goals (SDG). The SDG have certain targets to achieve by 2030, for instance:
Equitable and universal access to safe and affordable drinking water for all.
Access to adequate and equitable sanitation and hygiene, with a special attention to the needs of girls, women and those in vulnerable situations.
Improvement of water quality by reducing pollution, eliminating dumping and minimizing release of hazardous chemicals and materials, halving the proportion of untreated wastewater and substantially increasing recycling and safe reuse globally.
By developing tools that are applicable to the sanitation community in general, the study from Kennedy-Walker and colleagues provides important knowledge and methods for communities and societies that are in need of proper sludge management, especially for those in vulnerable situations such as informal settlements. This can be seen as one of the many steps required to achieve our goal of proper sanitation for all.
Read this exciting research for free* by clicking the link below:
Optimisation and costing of faecal sludge management options for Lusakas' informal settlements
R. Kennedy-Walker, T. Holderness, D. Aldersson, J. M. Amezaga and C. A. Paterson
Env. Sci: Water res. Technol. 2016, Advance Article.
DOI: 10.1039/C5EW00179J
—————-
About the webwriter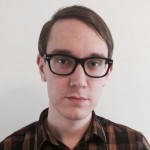 Jesper Agrelius is a MSc student in Environmental Science at Linköping University, Sweden. His main interests regards environmental science, especially climate change and biogeochemistry. You can follow him on Twitter @JesperAgrelius.
—————-
*Access is free through a registered RSC account.