Celebrating 30 Years of Securing Our Water Future!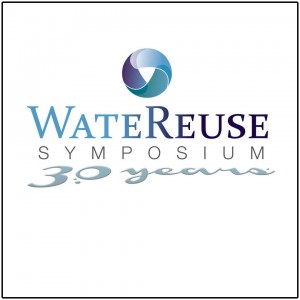 Scientifically-proven advances in water technology allow us to treat any water clean enough for any use, including industrial, irrigation, and drinking. For the past 30 years, the Annual WateReuse Symposium has been the place to get the information you need to develop the right water for the right use.
Don't miss this year's Symposium to get even more:
Case studies of innovative projects
Updates on technology innovation
Highlights of cutting-edge research
Water treatment insight
Legislative and regulatory perspective
Come for the experience. Leave with the knowledge you need.
30th Annual WateReuse Symposium
Sheraton Seattle
Seattle, WA
September 13-16, 2015
www.watereuse.org/symposium