We recently marked Environmental Science: Atmospheres' first birthday! Since we opened for submissions in August last year, we're proud to reflect on our journey over the past twelve months.
We published our first issues, and have put together a web collection highlighting content from these. A broad range of topics are covered, linking fundamental and applied research and covering global to molecular scales, and we hope that you'll enjoy reading these articles. We also held several desktop seminars, featuring cutting-edge research from some of our inaugural issue authors.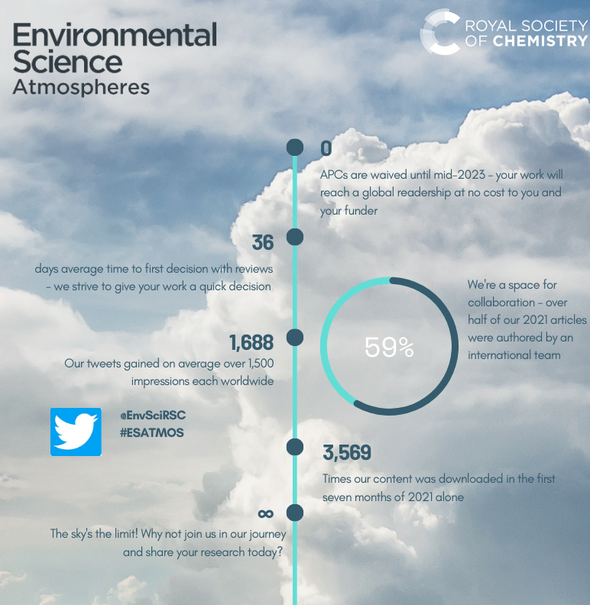 Our Associate Editor team grew to five – Claudia, Lin, Nønne, Stephen and Tzung-May are proud to be part of our journal. As active researchers who have published close to 500 research papers between them, you can trust their expertise in handling your manuscripts.
We've launched two themed collections – you can discover the submission criteria below.
Aerosol Formation in the Urban Atmosphere
When you publish with us, you can opt in to transparent peer review, something we offer our authors as part of our commitment to transparency and open science. To date, 53% of authors have taken us up on this opportunity.
While we're proud of our first year, there's still so much more we want to achieve. And here's where our community comes in – whether you review for us, share our content on social media or publish with us, we're so grateful for what you do. If you aren't involved with us already, we hope you'll consider it over the next twelve months.