We are delighted to announce that the Environmental Science: Atmospheres themed issue Bioaerosols: detection, transport and risk assessment is now online.
In this gold open-access themed collection, we focus on bioaerosols, which are airborne particles that are living or originate from living organisms, such as bacteria, viruses, fungal spores and pollen.
Guest edited by Cindy Morris (INRAE, Avignon), Xialoe Zhang (ETH Zurich), Malin Alvsed (Lund University) and Joshua Santarpia (University of Nebraska Medical Center) this collection focuses on how bioaerosols can have significant impacts on human health, agriculture and ecoystems.
It includes:
Resolving the controls over the production and emission of ice-nucleating particles in sea spray
Thomas C. J. Hill, Francesca Malfatti, Christina S. McCluskey, Gregory P. Schill, Mitchell V. Santander, Kathryn A. Moore, Anne Marie Rauker, Russell J. Perkins, Mauro Celussi, Ezra J. T. Levin, Kaitlyn J. Suski, Gavin C. Cornwell, Christopher Lee, Paola Del Negro, Sonia M. Kreidenweis, Kimberly A. Prather and Paul J. DeMott
Environ. Sci.: Atmos., 2023, Advance Article, DOI: 10.1039/D2EA00154C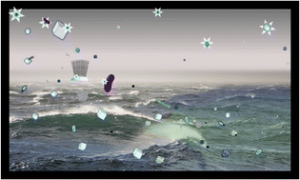 Assessing the efficiency of water-soluble organic compound biodegradation in clouds under various environmental conditions
Lucas Pailler, Nolwenn Wirgot, Muriel Joly, Pascal Renard, Camille Mouchel-Vallon, Angelica Bianco, Maud Leriche, Martine Sancelme, Aurélie Job, Luc Patryl, Patrick Armand, Anne-Marie Delort, Nadine Chaumerliac and Laurent Deguillaume
Environ. Sci.: Atmos., 2023,3, 731-748, DOI: 10.1039/D2EA00153E

Drone-based particle monitoring above two harmful algal blooms (HABs) in the USA
Landon Bilyeu, Bryan Bloomfield, Regina Hanlon, Javier González-Rocha, Stephen J. Jacquemin, Andrew P. Ault, Johnna A. Birbeck, Judy A. Westrick, Hosein Foroutan, Shane D. Ross, Craig W. Powers and David G. Schmale
Environ. Sci.: Atmos., 2022,2, 1351-1363, DOI: 10.1039/D2EA00055E
Emission of primary bioaerosol particles from Baltic seawater
Gabriel P. Freitas, Christian Stolle, Paul H. Kaye, Warren Stanley, Daniel P. R. Herlemann, Matthew Edward Salter and Paul Zieger
Environ. Sci.: Atmos., 2022,2, 1170-1182, DOI: 10.1039/D2EA00047D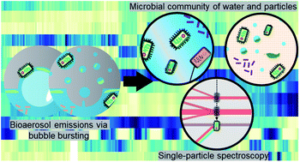 Characterization of single fungal aerosol particles in a reactive atmospheric environment using time-resolved optical trapping-Raman spectroscopy (OT-RS)
Yukai Ai, Chuji Wang, Yong-Le Pan and Gorden Videen
Environ. Sci.: Atmos., 2022,2, 591-600, DOI: 10.1039/D2EA00030J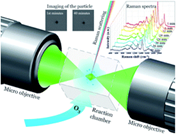 Speech-generated aerosol settling times and viral viability can improve COVID-19 transmission prediction
Alan Y. Gu, Yanzhe Zhu, Jing Li and Michael R. Hoffmann
Environ. Sci.: Atmos., 2022,2, 34-45, DOI: 10.1039/D1EA00013F

We hope that you enjoy reading this collection of articles. Please get in touch if you have any questions about this themed collection or want to contribute to the growing work on bioaerosols.