Environmental Science: Atmospheres recently welcomed two new members to our growing journal Advisory Board.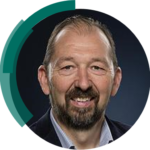 Dr Ottmar Möhler is based at the Karlsruhe Institute of Technology, Germany, and specialises in cloud microphysics, ice nucleation and aerosol physics.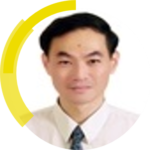 Ying I. Tsai is the Director of Indoor Air Quality Research at Chia Nan University of Pharmacy and Science, and studies the characterisation, long-range transport and source apportionment of aerosols, as well as the allergy and health risks of nano/micron aerosols in indoor air.
Ottmar and Ying will play a crucial role in supporting our journal, and their ideas and experience will help shape our scientific content. Linking fundamental and applied research in atmospheric science, our gold open-access journal is free-to-publish until mid-2023 – will you choose us for your next publication?