Professor Dwayne Heard joins the Editorial Board
Welcome to Environmental Science: Atmospheres!
We are delighted to welcome Professor Dwayne Heard, University of Leeds, UK, as a new member of the editorial board for Environmental Science: Atmospheres.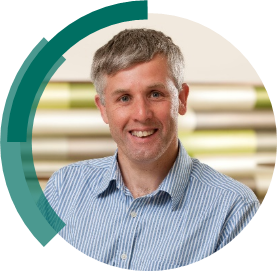 "I am delighted to join the Editorial Board of the new RSC journal Environmental Science: Atmospheres. I was excited by the vision of the journal to cover both fundamental and applied research in atmospheric science and to involve a highly interdisciplinary audience."
Dwayne Heard is Professor of Atmospheric Chemistry in the School of Chemistry at the University of Leeds. He received his B.A. in Chemistry (1986) and D. Phil. in Physical Chemistry (1990) from the University of Oxford, undertook postdoctoral research at SRI International, California, and was a lecturer in the School of Chemistry at Macquarie University, Sydney. He moved to Leeds in 1994 where he held a Royal Society University Research Fellowship and was Head of the School from 2009-2013. He was a Visiting Fellow at JILA, University of Colorado in 2000. His research interests include quantitative field measurements of the hydroxyl radical and other short-lived intermediates in the atmosphere, laboratory and chamber studies of the kinetics and photochemistry of gas phase and aerosol processes in the atmosphere, numerical modelling of atmospheric processes, and the use of a pulsed Laval nozzle apparatus to study the kinetics of reactions at very low temperatures relevant to the interstellar medium and planetary atmospheres. He received the Environment Prize from the Royal Society of Chemistry in 2017.
Read some of Dwayne's recent papers below.
Insights into air pollution chemistry and sulphate formation from nitrous acid (HONO) measurements during haze events in Beijing
William J. Bloss, Louisa Kramer, Leigh R. Crilley, Tuan Vu, Roy M. Harrison, Zongbo Shi, James D. Lee, Freya A. Squires, Lisa K. Whalley, Eloise Slater, Robert Woodward-Massey, Chunxiang Ye, Dwayne E. Heard, Shengrui Tong, Siqi Hou, Yele Sun, Jingsha Xu, Lianfang Wei and Pingqing Fu
Faraday Discuss., 2021, Advance Article
DOI: 10.1039/D0FD00100G
Production of HO2 and OH radicals from near-UV irradiated airborne TiO2 nanoparticles
R. Moon, T. Ingham, L. K. Whalley, P. W. Seakins, M. T. Baeza-Romero and D. E. Heard
Phys. Chem. Chem. Phys., 2019, 21, 2325-2336
DOI: 10.1039/C8CP06889E
Comment on "Methanol dimer formation drastically enhances hydrogen abstraction from methanol by OH at low temperature" by W. Siebrand, Z. Smedarchina, E. Martínez-Núñez and A. Fernández-Ramos, Phys. Chem. Chem. Phys., 2016, 18, 22712
J. Shannon, J. C. Gómez Martín, R. L. Caravan, M. A. Blitz, J. M. C. Plane, D. E. Heard, M. Antiñolo, M. Agúndez, E. Jiménez, B. Ballesteros, A. Canosa, G. El Dib, J. Albaladejo and J. Cernicharo
Phys. Chem. Chem. Phys., 2018, 20, 8349-8354
DOI: 10.1039/C7CP04561A
Please join us in welcoming Professor Heard to Environmental Science: Atmospheres.
Best wishes,
Dr Anna Rulka
Executive Editor, Environmental Science: Atmospheres