This collection showcases all 2017 Catalysis Science and Technology articles highlighted as HOT by the handling editor.  Congratulations to all the authors whose articles are featured.
Read it here now for free until the end of February 2018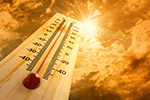 It includes:
Minireview 
Ménage-à-trois: single-atom catalysis, mass spectrometry, and computational chemistry
Helmut Schwarz
Catal. Sci. Technol., 2017, 7, 4302-4314. DOI: 10.1039/C6CY02658C
Minireview 
Catalytic application of layered double hydroxide-derived catalysts for the conversion of biomass-derived molecules
Kai Yan, Yuqian Liu, Yiran Lu, Jiajue Chai and Lianpeng Sun
Catal. Sci. Technol., 2017, 7, 1622-1645. DOI: 10.1039/C7CY00274B
Communication 
Tandem catalytic synthesis of benzene from CO2 and H2
Pengfei Zhu, Jian Sun, Guohui Yang, Guoguo Liu, Peipei Zhang, Yoshiharu Yoneyama and Noritatsu Tsubaki
Catal. Sci. Technol., 2017, 7, 2695-2699. DOI: 10.1039/C7CY00842B
Paper 
Electronic and bite angle effects in catalytic C–O bond cleavage of a lignin model compound using ruthenium Xantphos complexes
Luke Shaw, D. M. Upulani K. Somisara, Rebecca C. How, Nicholas J. Westwood, Pieter C. A. Bruijnincx, Bert M. Weckhuysen and Paul C. J. Kamer
Catal. Sci. Technol., 2017, 7, 619-626. DOI: 10.1039/C6CY00518G
Paper 
Activation performance and mechanism of a novel heterogeneous persulfate catalyst: metal–organic framework MIL-53(Fe) with FeII/FeIIImixed-valence coordinatively unsaturated iron center
Mengjie Pu, Yongwen Ma, Jinquan Wan, Yan Wang, Jiumei Wang and Mark L. Brusseau
Catal. Sci. Technol., 2017, 7, 1129-1140. DOI: 10.1039/C6CY02355J
Paper 
Epoxidation of propene using Au/TiO2: on the difference between H2 and CO as a co-reactant
Shamayita Kanungo, Yaqiong Su, M. F. Neira d'Angelo, Jaap C. Schouten and Emiel J. M. Hensen
Catal. Sci. Technol., 2017, 7, 2252-2261. DOI: 10.1039/C7CY00525C
Paper 
Colloidal Cu/ZnO catalysts for the hydrogenation of carbon dioxide to methanol: investigating catalyst preparation and ligand effects
Sebastian D. Pike, Andrés García-Trenco, Edward R. White, Alice H. M. Leung, Jonathan Weiner, Milo S. P. Shaffer and Charlotte K. Williams
Catal. Sci. Technol., 2017, 7, 3842-3850. DOI: 10.1039/C7CY01191A
We hope you enjoy reading the articles.
Is your research HOT? Our editors are already handpicking the hottest 2018 content for our rolling 2018 Catalysis Science & Technology Hot Articles collection. Submit your work for consideration now.