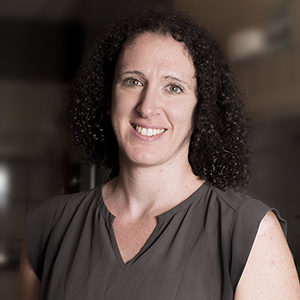 Caroline Saouma was born in Pittsburgh, PA and grew up between Boulder, Colorado and Lausanne, Switzerland. After visiting NIST (The National Institute of Standards and Technology) as a second grader, she knew she wanted to be a scientist. She went to MIT to complete her bachelor's degree in chemistry, where she did research with Steve Lippard on developing cisplatin analogues that target specific malignancies. She then went to Caltech to complete her PhD under the supervision of Jonas Peters, where she investigated iron-mediated reductions of CO2 and N2. Her postdoctoral work with Jim Mayer focused on PCET reactions of synthetic FeS clusters and MOFs. As an assistant professor at the University of Utah, her group is focused on mechanistic studies and catalyst design for energy, with an emphasis on CO2 capture and recycling. She is a strong advocate of equity in the sciences, serving as a mentor to several groups and integrating diversity, equity, and inclusivity discussions into her undergraduate courses. For this and her contributions to education, she was named an NBA Utah Jazz and Instructure/CANVAS "Most Valuable Educator" in 2022, one of only 21 educators selected from the entire state of Utah (and the only non-K-12 educator). Outside of work, she enjoys the outdoors and is an avid cyclist and cross-country skier.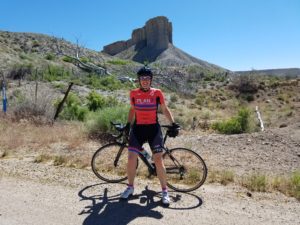 Read Caroline's Emerging Investigator article, 'Large changes in hydricity as a function of charge and not metal in (PNP)M–H (de)hydrogenation catalysts that undergo metal–ligand cooperativity', DOI:10.1039/D2CY01349E and read our interview below.
How do you feel about Catalysis Science & Technology as a place to publish research on this topic?
I enjoy the breadth of the journal, while still being focused on catalysis. As such, it is one of my favorite journals to read because I can see how others approach similar problems with different approaches, or use similar approaches to tackle different problems.
What aspect of your work are you most excited about at the moment and what do you find most challenging about your research?
My work is broadly focused on developing catalysts for future energy schemes, as well as integrated carbon capture and recycling systems. I am most excited about the future – what we, collectively as scientists, will be able to achieve by taking different approaches and being inspired by one another.
In your opinion, what are the most important questions to be asked/answered in this field of research?
To me, thinking about the global future infrastructure is integral, and so doing science that can contribute to this effort is important. I do believe that the solution will not come from one approach or system, so I am all for a team effort from diverse scientific specialties to work on future energy schemes.
Can you share one piece of career-related advice or wisdom with other early career scientists?
Always believe in yourself. When needed, seek guidance or mentorship from others, and be willing to self-evaluate and make changes when needed. But deep down, never doubt or give up on yourself.
You can follow Caroline's research group on Twitter @saoumagrp