We are delighted to announce that Professor Bert Weckhuysen (Utrecht University, The Netherlands) has been appointed as the new Editor-in-Chief for Catalysis Science & Technology.
Bert Weckhuysen received his Master degree in Chemical & Agricultural Engineering from Leuven University (Belgium) in 1991. After obtaining his PhD degree in Catalysis from Leuven University in 1995 under the supervision of Prof. Robert Schoonheydt, he worked as a postdoctoral fellow with Prof. Israel Wachs at Lehigh University (USA) and Prof. Jack Lunsford at Texas A&M University (USA). Bert serves as the Distinguished University Professor in Catalysis, Energy & Sustainability at Utrecht University (The Netherlands) and was appointed as the first Distinguished Professor of the Faculty of Science at Utrecht University in 2012. He was a visiting professor at Leuven University (2000-2005), Stanford University & SLAC National Accelerator Laboratory (2013-2018), University College London (2014-2017) and ETH Zürich (2022).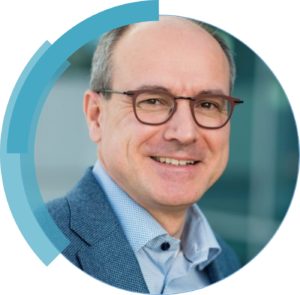 The central research theme of the Weckhuysen group is the development of structure-activity relationships and expert systems in the field of heterogeneous catalysis and materials science with special emphasis on the development and use of advanced in situ characterization techniques.
"The rapid development of sustainability in chemistry, energy, and materials science ask for a flagship broad-scope interdisciplinary scientific journal in the field of catalysis that not only fosters fundamental science in the more traditional catalysis fields, but also brings in new, often somewhat more remotely developed methods, materials, and insights that not only inspire, but also continuously rejuvenate the catalysis field.
The introduction of such new developments, often achieved by interdisciplinary or transdisciplinary collaborations, keep catalysis a vibrant field for new scientific discoveries as well as technological breakthroughs, leading to practical in-house as well as large industrial applications."– Bert Weckhuysen
We would like to take this opportunity to thank our previous Editor-in-Chief Professor Javier Pérez-Ramírez for his service to the journal.
"The last 11 years on the Editorial Board of Catalysis Science & Technology, including 7 years as Associate Editor and 4 years as Editor-in-Chief, have been memorable. I have overseen the journal's growth into a well-established, respected, diverse, and inclusive journal for practitioners to publish and follow exciting developments in the field of catalysis.
I am delighted that Bert Weckhuysen is taking over the role. Under the leadership of Bert and the editorial team, I am convinced that the journal will reach new heights." – Javier Pérez-Ramírez
---
Interested to find out more about Bert's latest research? See his most recent papers published in Catalysis Science & Technology, all available to read Open Access for free: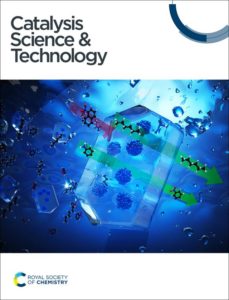 Alumina binder effects on the hydrothermal stability of shaped zeolite-based catalyst bodies
Nikolaos Nikolopoulos, Abhijit Wickramasinghe, Gareth T. Whiting* and Bert M. Weckhuysen*
New insights into the NH3-selective catalytic reduction of NO over Cu-ZSM-5 as revealed by operando spectroscopy
Xinwei Ye, Ramon Oord, Matteo Monai, Joel E. Schmidt, Tiehong Chen, Florian Meirer and Bert M. Weckhuysen*
New insights into the biphasic "CO-free" Pauson–Khand cyclisation reaction through combined in situ spectroscopy and multiple linear regression modelling
Robert Geitner*, Tianbai Huang, Stephan Kupfer, Stefanie Gräfe, Florian Meirer and Bert M. Weckhuysen*
Early-stage particle fragmentation behavior of a commercial silica-supported metallocene catalyst
Silvia Zanoni, Nikolaos Nikolopoulos, Alexandre Welle, Aurélien Vantomme and Bert M. Weckhuysen*
Probing coke formation during the methanol-to-hydrocarbon reaction on zeolite ZSM-5 catalyst at the nanoscale using tip-enhanced fluorescence microscopy
Siiri Bienz, Sophie H. van Vreeswijk, Yashashwa Pandey, Giovanni Luca Bartolomeo, Bert M. Weckhuysen*, Renato Zenobi* and Naresh Kumar*
Read more of Bert's RSC journal articles here.
Please join us in welcoming Bert as he leads the journal to continued success, as well as in thanking Javier for his many years of service and dedication to Catalysis Science & Technology.
To keep up to date with the latest catalysis research and other journal news, sign up to our e-alerts.
Meet the CS&T Editorial Board