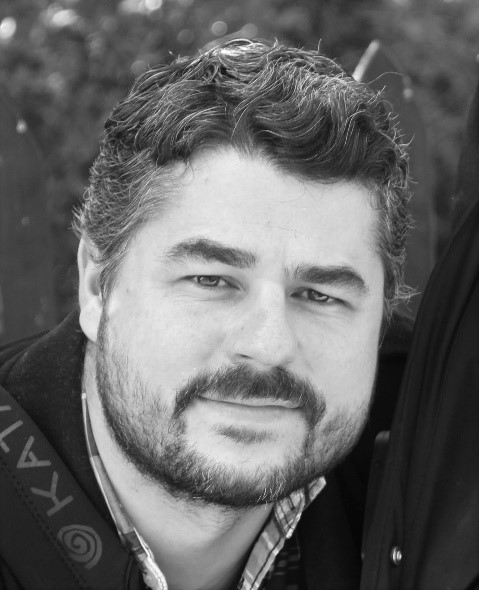 Dr. Luis M. Martínez-Prieto received his PhD degree in Organometallic Chemistry in 2012, working at the IIQ – "Instituto de Investigaciones Químicas" (Seville, Spain) on Ni and Pd pincer complexes under the supervision of Prof. J. Cámpora. He then moved to the LCC – "Laboratoire de Chimie de Coordination" (Toulouse, France) for a postdoctoral stay in the group of Prof. B. Chaudret. His research focused on the synthesis, characterization and study of the surface chemistry of metal nanoparticles (MNPs). In 2015, he joined the LPCNO – "Laboratoire de Physique et Chimie des Nano-Objets" (Toulouse, France), exploring the use of MNPs as catalysts in the lab of Prof. P. van Leeuwen. In 2017, he was awarded with a "Juan de la Cierva" fellowship that allowed him to start an independent career working on confined/supported metal catalysts and magnetically induced catalysis at the ITQ – "Instituto de Tecnología Química" (Valencia, Spain), in the team of Prof. A. Corma. Recently, he has been selected as "Ramon y Cajal" researcher and he is starting a new stage as independent scientist in his alma mater, the University of Seville.
Read his Emerging Investigator article "Tailoring graphene-supported Ru nanoparticles by functionalization with pyrene-tagged N-heterocyclic carbenes" and read more about his in the interview below:
How do you feel about Catalysis Science & Technology as a place to publish?
RSC journals in general and Catal. Sci. Tech. in particular are always one of the first options when publishing my results, since the whole publishing process is comfortable and smooth (from submission to proof edition). The good work of the editorial board is also highly appreciated.
What aspect of your work are you most excited about at the moment and what do you find most challenging about your research?
Right now, I am very interested in magnetically induced catalysis, a novel and efficient way to perform catalytic reactions by transforming electromagnetic energy into heat. One of the most challenging aspects of magnetic heating is to control the temperature during the catalysis.
In your opinion, what are the most important questions to be asked/answered in this field of research?
Perhaps due to my organometallic background, I am more interested to understand fundamental aspects of catalytic reactions such as reaction mechanisms or precise location of active sites than other important aspects such as the activity itself.
Can you share one piece of career-related advice or wisdom with other early career scientists?
This is a long-distance career, with a lot of competition and hard moments, and it is very important to have a great calling and strong conviction in yourself.
Keep up to date with Luis and his research by following his Twitter @fisco51