The Catalysis Science & Technology 10th Anniversary Symposium was held virtually 16-17 November 2021 and was attended by researchers from all areas of catalysis, from all over the world.
The event showcased cutting edge research across all areas of catalytic science, and provided an opportunity for the broad catalysis community to come together in honour of the journal's important milestone. The event gave our attendees lots of opportunities to network and engage with world leading speakers, Catalysis Science & Technology Editorial Board members, the Editorial Office as well as other attendees. There were many exciting discussions and attendees had the chance to share their ideas with key members of the catalysis science community.
The programmed featured invited speakers across all areas of catalysis science, a panel discussion on the chemical recycling of plastics as well as a poster session. We had over 140 poster abstract submissions from researchers worldwide, and across a diverse spectrum of catalysis research areas. The posters were of exceptional quality, and judging decisions were very tight.
We were delighted to award 10 poster prizes to the below participants:
Poster Prize Winners
Francisco Alonso Gómez Mudarra, University of Barcelona, Spain
"Theoretical studies of Copper-Catalyzed Suzuki-Miyaura Cross-Coupling"
Ian C. Chagunda, University of Victoria, Canada
"A mechanistic investigation of the Suzuki polycondensation reaction using MS/MS methods"
Lorianne Shultz, University of Central Florida, USA
"Copper oxide catalysts supported on contiguous nickel foam: an earth-abundant alternative to precious metals for aqueous redox chemistry"
Vera Giulimondi, ETH Zurich, Switzerland
"Controlled Formation of Dimers and Spatially Isolated Atoms in Au‑Ru Single‑Atom Catalysts via Carbon‑Host Functionalization"
Maria-Iuliana Chirica, National Institute of Material Physics, Romania
"Selective oxidation of p-cymene using MAX Phase catalysts"
Jie Ren, RWTH Aachen University, Germany
"Understanding promotional effects of trace oxygen in CO2 methanation over Ni/ZrO2 catalysts"
Sue-Faye Ng, Xiamen University Malaysia, Malaysia
"Solar-powered chemistry: Engineering 2D carbon nitride-based nanomaterials for high-performance photocatalysis"
Donald Inns, Loughborough University, UK
"Evaluating Perovskite-Based Pt Catalysts in the Aqueous Phase Reforming of Glycerol"
Bingqiao Xie, University of New South Wales, Australia
"Role of surface chemistry in understanding light-enhanced catalytic performance in CO2 hydrogenation reactions"
Amelie Rochet, Brazilian Center for Research in Energy and Materials, Brazil
"Operando Bragg coherent diffraction imaging visualising defects dynamics during CO oxidation"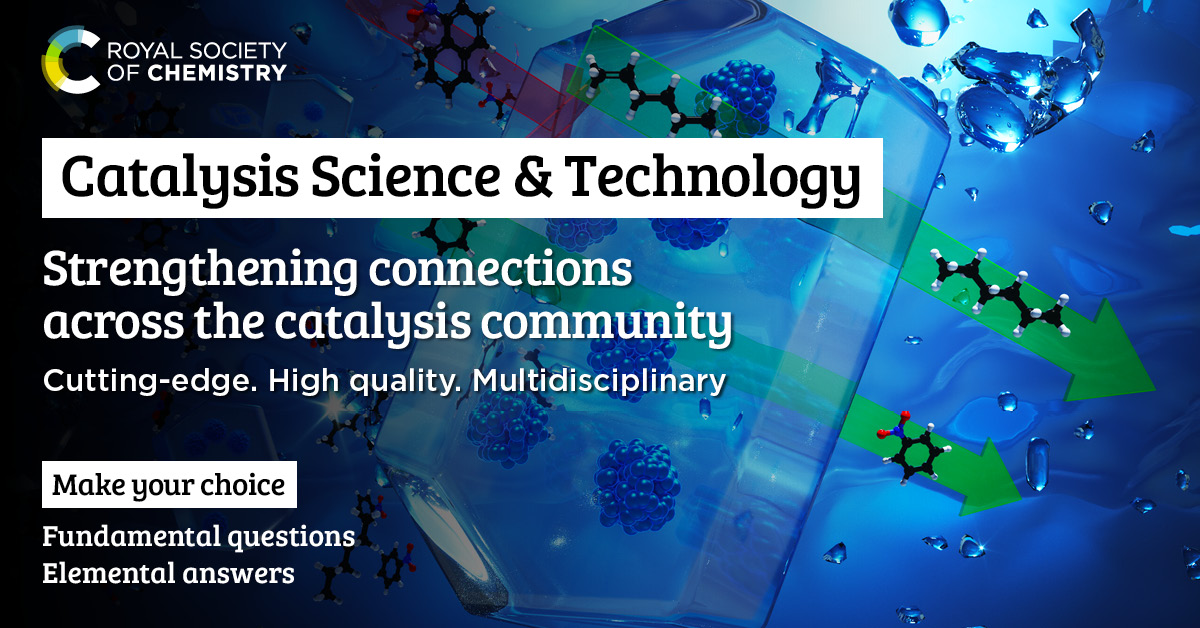 Each winner was awarded a digital certificate and a £50 cash prize. Many congratulations again to our winners, and to all of our poster participants. We were proud to showcase so much exciting work and look forward to their future developments.