Associate Editors Andrew Weller and Jinhua Ye have selected some outstanding recent research from Catalysis Science & Technology to share with you. Read now for free until 29 January 2022.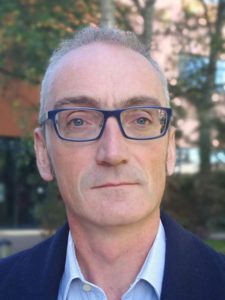 Andrew Weller is Professor of Inorganic Chemistry at the University of York, UK. Prior to this, he was Professor of Chemistry at the University of Oxford for 13 years. He moved to Oxford in 2007, after starting his independent career at the University Bath in 1999 as a Royal Society University Research Fellow. He is currently a holder of an EPSRC Established Career Fellowship, and was recipient of the Royal Society of Chemistry's Frankland and Dalton Transactions European Lectureship awards.
His research focus is on the organometallic chemistry of the transition metals and homogeneous catalysis. In particular, he develops organometallic complexes that are "operationally unsaturated" that lead to highly efficient, selective catalysts for a wide variety of important bond activation processes in both solution and single-crystalline phases.
Paper 
A mechanistic investigation of the Suzuki polycondensation reaction using MS/MS methods
Michelle Y. C. Ting, Lars P. E. Yunker, Ian C. Chagunda, Katherine Hatlelid, Meghan Viewega and J. Scott McIndoe
Catal. Sci. Technol., 2021,11, 4406-4416
Paper 
Aerobic oxidation of primary amines to amides catalyzed by an annulated mesoionic carbene (MIC) stabilized Ru complex
Suman Yadav, Noor U Din Reshi, Saikat Pala and Jitendra K. Bera
Catal. Sci. Technol., 2021, Advance Article
Paper 
Zirconium-catalysed direct substitution of alcohols: enhancing the selectivity by kinetic analysis
Cristiana Margarita, Piret Villo, Hernando Tuñon, Oscar Dalla-Santa, David Camaj, Robin Carlsson, Malin Lill, Anja Ramström and Helena Lundberg
Catal. Sci. Technol., 2019, 9, 3259-3269. DOI: 10.1039/C9CY00368A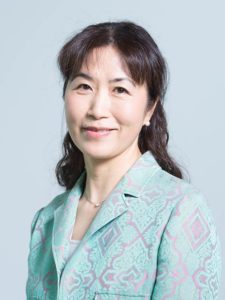 Jinhua Ye received her PhD from the University of Tokyo in 1990 and  joined National Research Institute for Metals (former NIMS) in 1991. She is now a Principle Investigator and the Field Coordinator of Nano-Power Field at International Center for Materials Nanoarchitectonics (MANA), National Institute of Materials Science (NIMS) and a Professor of Joint Doctoral Program in Graduate School of Chemical Science and Engineering, Hokkaido University, Japan. She is also the appointed director of TU-NIMS Joint Research Center and Professor of Materials Science at Tianjin University, China.
Her research interests focus on the research and development of novel photocatalytic materials and their applications in the fields of environment remediation and solar to chemical energy conversion.
Minireview 
Ir-based bifunctional electrocatalysts for overall water splitting
Lin-Wei Chena and Hai-Wei Liang
Catal. Sci. Technol., 2021, 11, 4673-4689
Paper 
Exposed (002) facets and controllable thickness of CdS nanobelts drive desirable hydrogen-adsorption free energy (ΔGH) for boosting visible-light photocatalytic performance
Dejian Yan, Zhiyong Xue, Feng Chen, Xia Liu, Zhenhua Yang, Yong Pei, Shaoxiong Zhoua and Caixian Zhao
Catal. Sci. Technol., 2021, Advance Article
Paper 
Boosting free radical type photocatalysis over Pd/Fe-MOFs by coordination structure engineering
Hongmei Cheng, Cuicui Zang, Fengxia Bian, Yanke Jiang, Lin Yang, Fan Dongb and Heyan Jiang
Catal. Sci. Technol., 2021, 11, 5543-5552
Paper
Efficient photocatalytic conversion of benzene to phenol on stabilized subnanometer WO3 quantum dots
Akihide Ohno, Hiroto Watanabe, Takahiro Matsui, Shoichi Somekawa, Tomisaki, Yasuaki Einaga, Yuya Oaki and Hiroaki Imai
Catal. Sci. Technol., 2021, 11, 6537-6542
Minireview
Oxide-based composites: applications in thermo-photocatalysis
Irene Barba-Nieto, Natividad Gómez-Cerezo, Anna Kubacka and Marcos Fernández-García
Catal. Sci. Technol., 2021, Advance Article
We hope you enjoy reading these articles!