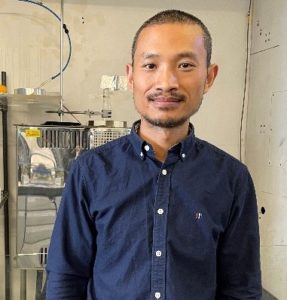 Dr Chunfei Wu is a Reader at the School of Chemistry and Chemical Engineering and the Chemical Engineering Programme Lead at Queen's University Belfast. He has worked in the areas of converting renewable and waste resources to energy, fuel, and chemicals through catalytic thermo-chemical routes for more than 15 years. Dr Wu has also been involved in several EPSRC, Innovate UK, Royal Society and EU projects. He has published more than 150 peer reviewed journal papers with >6000 citations (H index of 45, Google Scholar) in the areas of catalytic thermo-chemical conversion of wastes and carbon capture and utilisation. He is the founding Editor-in-Chief of Carbon Capture Science & Technology, the Managing Editor of Biomass and Bioenerg. He is a Charted Scientist and a Member of Royal Society of Chemistry.
Read his Emerging Investigator article "Coked Ni/Al2O3 from the catalytic reforming of volatiles from co-pyrolysis of lignin and polyethylene: preparation, identification and application as a potential adsorbent" and read more about him in the interview below:
How do you feel about Catalysis Science & Technology as a place to publish?
Catalysis Science & Technology is a high profile journal in the research area of catalysis. Its fast processing of manuscripts is attracting me to publish papers. I definitely recommend the journal to my colleagues.
What aspect of your work are you most excited about at the moment and what do you find most challenging about your research?
I am excited about developing novel and applicable technologies to upcycle waste plastics. However, the key challenge is to demonstrate its commercial potential and deploy the technologies.
In your opinion, what are the most important questions to be asked/answered in this field of research?
In the area of waste plastic recycling, the key question is whether the recycling technology is robust, economically feasible and environmentally friendly.