Associate Editor Kenichi Shimizu has selected some outstanding recent research from Catalysis Science & Technology to share with you. Read now for free until 6th November 2021.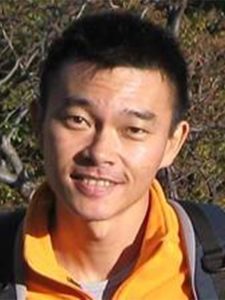 Ken-ichi Shimizu has been a full Professor at Institute for Catalysis, Hokkaido University, since 2015. He received his Ph.D. degree at Nagoya University in 2000. He began his career as a Research Associate at Niigata University in 2000, moved to Nagoya University in 2004 as an Assistant Professor, and then moved to Hokkaido University in 2010 as an Associate Professor.
His main interest is in heterogeneous catalysis for sustainable chemical transformations and automotive emission control. He also works for in situ spectroscopies and catalysis informatics for molecular level design of heterogeneous catalysis.
Paper
Fabrication of AEI-type aluminosilicate with sheet-like morphology for direct conversion of propene to butenes
Ryota Osuga, Takashi Takeuchi, Masato Sawada, Yusuke Kunitake, Takeshi Matsumoto, Shuhei Yasuda, Hiroaki Onozuka, Susumu Tsutsuminai, Junko Nomura Kondo, Hermann Gies and Toshiyuki Yokoi
Catal. Sci. Technol., 2021, Accepted. DOI: 10.1039/D1CY00854D
Paper
Selective oxidation of methane to methanol on dispersed copper on alumina from readily available copper(ii) formate
Jordan Meyet, Alexander P. van Bavel, Andrew D. Horton, Jeroen A. van Bokhoven and Christophe Copéret
Catal. Sci. Technol., 2021, Advance Article. DOI: 10.1039/D1CY00789K
Paper
Selective synthesis of para-xylene and light olefins from CO2/H2 in the presence of toluene
Dengyun Miao, Xiulian Pan, Feng Jiao, Yi Ji, Guangjin Hou, Lei Xub and Xinhe Bao
Catal. Sci. Technol., 2021, 11, 4521-4528. DOI: 10.1039/D1CY00602A
Paper
The dynamic behavior of dilute metallic alloy PdxAu1−x/SiO2 raspberry colloid templated catalysts under CO oxidation
Amanda Filie, Tanya Shirman, Michael Aizenberg, Joanna Aizenberg, Cynthia M. Friend and Robert J. Madix
Catal. Sci. Technol., 2021, 11, 4072-4082. DOI: 10.1039/D1CY00469G
We hope you enjoy reading these articles!