Associate Editor Tetsuya Shishido has selected some outstanding recent research from Catalysis Science & Technology to share with you. Read now for free until 17th February 2021.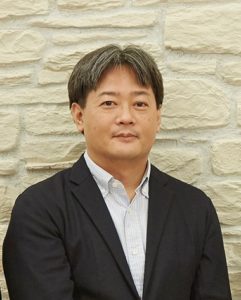 Tetsuya Shishido received his PhD at Hokkaido University in 1997 for fundamental research on acid-base catalysis. He began his career as an Assistant Professor at the Department of Applied Chemistry, Hiroshima University in 1997, carrying out research on supported metal catalysts for energy innovation, for example methane to hydrogen, and then moved to the Department of Molecular Engineering, Kyoto University in 2005. 
In 2013, he was promoted to full Professor at Tokyo Metropolitan University. His research focuses on heterogeneous catalysis, in particular, catalysis by metallic nanoparticles or metal oxides on supports. He also works on in situ spectroscopic methods to elucidate the reaction mechanism on heterogeneous catalysts at the molecular level.
Paper
Mechanistic Insights into the Selective Oxidation of 5-(Hydroxymethyl)furfural over Silver-based Catalysts
Schade, Oliver; Gaur, Abhijeet; Zimina, Anna; Saraci, Erisa; Grunwaldt, Jan-Dierk
Catal. Sci. Technol., 2020, 10, 5036-5047. DOI: 10.1039/D0CY00878H
Paper 
Selective hydrogen production from formic acid decomposition over Mo carbides supported on carbon materials
Carrales-Alvarado, Damarys; Dongil, Ana Belén; Fernández-Morales, José; Fernández-García, Marcos; Guerrero-Ruiz, A.; Rodriguez-Ramos, I.
Catal. Sci. Technol., 2020, 10, 6790-6799. DOI: 10.1039/D0CY01088J
Paper 
Steam reforming of formaldehyde for generating hydrogen and coproducing carbon nanotubes for enhanced photosynthesis
Jin, Qijie; Wang, Aodi; Lu, Bingxu; Xu, Xin; Shen, Yuesong; Zeng, Yanwei
Catal. Sci. Technol., 2020, 10, 4436-4447. DOI: 10.1039/D0CY00843E
Paper 
Tuning the oxygen release properties of CeO2-based catalysts by metal–support interactions for improved gasoline soot combustion
Ashikaga, Ryota; Murata, Kazumasa; Ito, Tetsuya; Yamamoto, Yuta; Arai, Shigeo; Satsuma, Atsushi
Catal. Sci. Technol., 2020, 10, 7177-7185. DOI: 10.1039/D0CY01294G
Mini Review
Selective catalytic oxidation of NH3 over noble metal-based catalysts: state of the art and future prospects
Lan, Tianwei; Zhao, Yufei; Deng, Jiang; Zhang, Jianping; Shi, Li-Yi; Zhang, Dengsong
Catal. Sci. Technol., 2020, 10, 5792-5810. DOI: 10.1039/D0CY01137A
We hope you enjoy reading these articles!