Associate Editor Yong Cao has selected some outstanding research to share with you from Catalysis Science & Technology. Read them now for free until the end of February 2020!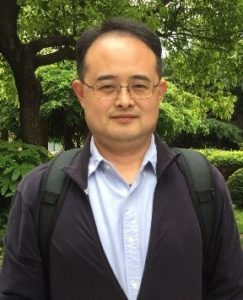 Dr Yong Cao is currently a professor of Chemistry at Fudan University. His main research activities focus on fundamental aspects of heterogeneous catalysis and the development of new sustainable green catalysis by supported metals and related materials. One key activity of the research group is the development of novel catalytic route to renewable chemicals and related energy conversion processes based on small molecule activation.
Submit your research to Yong here
Read Yong's choices for free now:
Paper
Effect of perimeter interface length between 2D WO3 monolayer domain and γ-Al2O3 on selective hydrogenolysis of glycerol to 1,3-propanediol
Takeshi Aihara, Hiroki Miura and Tetsuya Shishido
Catal. Sci. Technol., 2019, 9, 5359-5367. DOI: 10.1039/C9CY01385G
Paper
Highly selective CO removal by sorption enhanced Boudouard reaction for hydrogen production
Kumar R. Rout, María V. Gil and De Chen
Catal. Sci. Technol., 2019, 9, 4100-4107. DOI: 10.1039/C9CY00851A
Paper
Direct production of aromatics from syngas over a hybrid FeMn Fischer–Tropsch catalyst and HZSM-5 zeolite: local environment effect and mechanism-directed tuning of the aromatic selectivity
Ting Wang, Yuebing Xu, Chengming Shi, Feng Jiang, Bing Liu and Xiaohao Liu
Catal. Sci. Technol., 2019, 9, 3933-3946. DOI: 10.1039/ C9CY00750D
Paper
Engineering of highly active Au/Pd supported on hydrogenated urchin-like yolk@shell TiO2 for visible light photocatalytic Suzuki coupling
Sahar Rohani, Abolfazl Ziarati, Ghodsi Mohammadi Ziarani, Alireza Badiei and Thomas Burgi
Catal. Sci. Technol., 2019, 9, 3820-3827. DOI: 10.1039/ C9CY00798A
We hope you enjoy reading the articles.