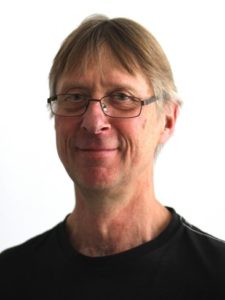 Associate Editor Paul Kamer has selected some outstanding research to share with you from Catalysis Science & Technology. Read them now for free until the end of December 2019!
Paul Kamer obtained a degree in biochemistry at the University of Amsterdam and did his PhD in physical organic chemistry at the University of Utrecht. As a postdoctoral fellow of the Dutch Cancer Society (KWF) he carried out postdoctoral research at the California Institute of Technology and the University of Leiden. He was appointed Lecturer at the University of Amsterdam and full Professor of homogeneous catalysis in 2005. In 2005 he received a Marie Curie Excellence Grant and moved to the University of St Andrews. His current research interests are (asymmetric) homogeneous catalysis, biocatalysis, combinatorial synthesis, and artificial metalloenzymes. In 2017 he moved to the Leibniz Institute for Catalysis at the University of Rostock..
Read Paul's choices for free now:
Paper
Selective production of aromatics from CO2
Yuebing Xu, Chengming Shi, Bing Liu, Ting Wang, Jiao Zheng, Wenping Li, Dapeng Liu and Xiaohao Liu
Catal.Sci.Technol., 2019, 9, 593-610. DOI: 10.1039/C8CY02024H
Paper
Selective synthesis of 4-hydroxyisophorone and 4-ketoisophorone by fungal peroxygenases
Carmen Aranda, Martí Municoy, Víctor Guallar, Jan Kiebist, Katrin Scheibner, René Ullrich, José C. del Río, Martin Hofrichter, Angel T. Martínez and Ana Gutiérrez
Catal. Sci. Technol., 2019, 9, 1398-1405. DOI: 10.1039/C8CY02114G
Paper
Ni(I)–Ni(III) cycle in Buchwald–Hartwig amination of aryl bromide mediated by NHC-ligated Ni(I) complexes
Takahiro Inatomi, Yukino Fukahori, Yuji Yamada, Ryuta Ishikawa, Shinji Kanegawa, Yuji Koga and Kouki Matsubara
Catal. Sci. Technol., 2019, 9, 1784-1793. DOI: 10.1039/C8CY02427H
Paper
H/D exchange in N-heterocycles catalysed by an NHC-supported ruthenium complex
V Hung Mai, Oleg B. Gadzhiev, Stanislav K. Ignatovb and Georgii I. Nikonov
Catal. Sci. Technol., 2019, 9, 3398-3407. DOI: 10.1039/C9CY00561G
We hope you enjoy reading the articles.