Editor-in-Chief Javier Pérez-Ramírez has selected some outstanding research to share with you from Catalysis Science & Technology. Read now for free until the end of November 2019.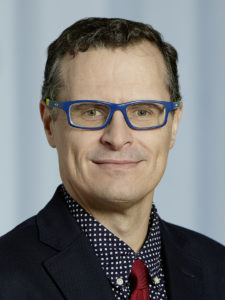 Javier has been the Chair of Catalysis Engineering at the Institute for Chemical and Bioengineering, ETH Zurich since January 2010. He studied Chemical Engineering at the University of Alicante and received his PhD degree at Delft University of Technology in 2002. Following a period in industry at Norsk Hydro and Yara International, he joined the Institute of Chemical Research of Catalonia as an ICREA Professor at ICIQ in Tarragona, Spain where he remained until his move to Zurich in 2010.
His research focuses on the design of catalytic materials tackling current and future energy, resource, and environmental challenges of society. He has been recognized by several awards, most recently the RSC Sustainable Energy Award (2017) and the Paul H. Emmett Award in Fundamental Catalysis for the North American Catalysis Society (2019). Since 2018, Javier is Isaac Manasseh Meyer Chair Visiting Professor at the National University of Singapore and directs the NUS Flagship Green Energy program.
Paper
Heterogeneity of polyoxometalates by confining within ordered mesopores: toward efficient oxidation of benzene to phenol
Yan Leng, Yuchen Jiang, Honggeng Peng, Zihao Zhang, Miaomiao Liu, Kecheng Jie, Pengfei Zhang and Sheng Dai
Catal. Sci. Technol., 2019, 9, 2173-2179. DOI: 10.1039/C9CY00288J
Paper
Hierarchical MFI type zeolites with intracrystalline macropores: the effect of the macropore size on the deactivation behaviour in the MTO reaction
Tobias Weissenberger, Bastian Reiprich, Albert G. F. Machoke, Katharina Klühspies, Jürgen Bauer, Ralf Dotzel, John L. Casci and Wilhelm Schwieger
Catal. Sci. Technol., 2019, 9, 3259-3269. DOI: 10.1039/C9CY00368A
Paper
Iron carbide or iron carbide/cobalt nanoparticles for magnetically-induced CO2 hydrogenation over Ni/SiRAlOx catalysts
Sumeet S. Kale, Juan M. Asensio, Marta Estrader, Mayke Werner, Alexis Bordet, Deliang Yi, Julien Marbaix, Pier-Francesco Fazzini, Katerina Soulantica and Bruno Chaudret
Catal. Sci. Technol., 2019, 9, 2601-2607. DOI: 10.1039/C9CY00437H
Paper
Mechanistic role of water in HSSZ-13 catalyzed methanol-to-olefins conversion
Praveen Bollini, Thomas T. Chen, Matthew Neurock and Aditya Bhan
Catal. Sci. Technol., 2019, Advance Article. DOI: 10.1039/C9CY01015G
We hope you enjoy reading the articles.