We are delighted to welcome Dr Yong Cao as our newest Catalysis Science & Technology Associate Editor.
Yong Cao, Fudan University, China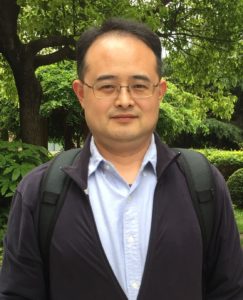 ORCiD orcid.org/0000-0002-8333-0181
Dr Yong Cao is currently a professor of Chemistry at Fudan University. His main research activities focus on fundamental aspects of heterogeneous catalysis and the development of new sustainable green catalysis by supported metals and related materials. One key activity of the research group is the development of novel catalytic route to renewable chemicals and related energy conversion processes based on small molecule activation.
As a Catalysis Science & Technology Associate Editor, Dr Yong Cao will provide his expertise in particular in the fields of:
Biomass conversion
Heterogeneous catalysis
Nano-catalysis
Supported catalysis
Submit your best catalysis science and technology work in these areas to Dr Yong Cao now.