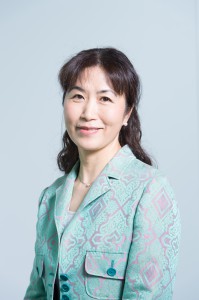 We welcome Professor Jinhua Ye as a new Associate Editor for Catalysis Science & Technology.
Jinhua Ye received her PhD from the University of Tokyo in 1990, and joined National Research Institute for Metals (former NIMS) in 1991. She is now a Principle Investigator and the Field Coordinator of Nano-Power Field at International Center for Materials Nanoarchitectonics (MANA), National Institute of Materials Science (NIMS), and a Professor of Joint Doctoral Program in Graduate School of Chemical Science and Engineering, Hokkaido University, Japan. She is also the appointed director of TU-NIMS Joint Research Center, and Professor of Materials Science at Tianjin University, China.
Her research interests focus on the research and development of novel photocatalytic materials and their applications in the fields of environment remediation and solar to chemical energy conversion.
Of her appointment Professor Jinhua Ye says "I am very grateful for the opportunity to serve the community".