Scientists from Australia have demonstrated that an enzyme can catalyse different chemistries from the same substrate depending on which co-factor is present. This is the first example of an enzyme showing indiscriminate behaviour for a co-factor, resulting in a different biocatalytic reaction.
Co-factors are the non-protein part of an enzyme which are essential for catalysing the reaction. By replacing the co-factor F420 with a different co-factor, FMN, the F420-dependent reductases oxidised the substrate instead of reducing it.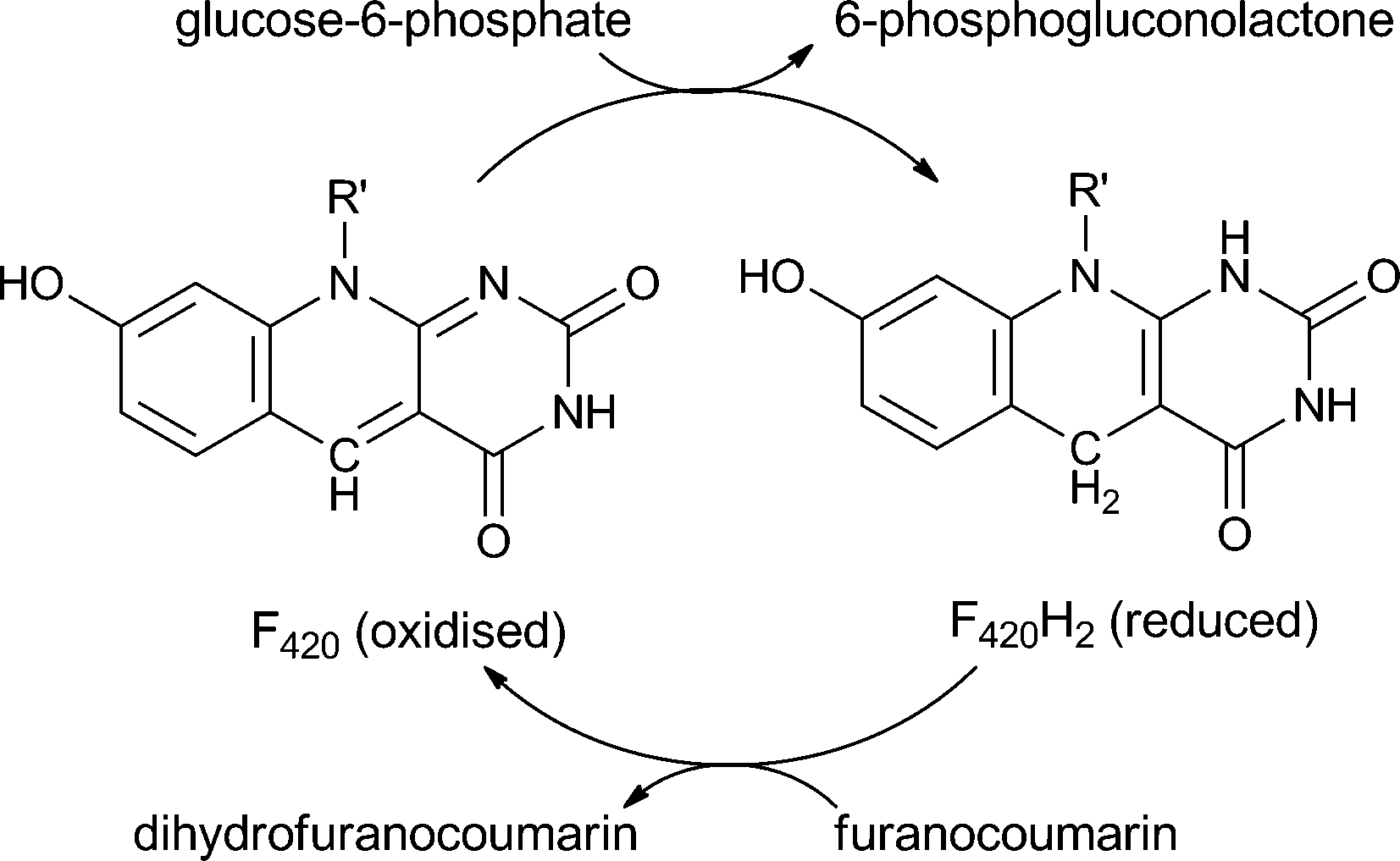 Co-factor, F420, in FDR-catalysed aflatoxin degradation
This finding opens the door to a whole area of study devoted to examining how new co-factors can enable industrially-relevant reactions.
To read more, download the article now:
Cofactor promiscuity among F420-dependent reductases enables them to catalyse both oxidation and reduction of the same substrate
Gauri V. Lapalikar,  Matthew C. Taylor,  Andrew C. Warden,  Hideki Onagi,  James E. Hennessy,  Roger J. Mulder,
Colin Scott,  Susan E. Brown,  Robyn J. Russell,  Chris J. Easton and John G. Oakeshott
Catal. Sci. Technol., 2012, Advance Article
DOI: 10.1039/C2CY20129A