Are you new to the field of catalysis and searching for a good starting point in the literature?
Are you an experienced researcher on the hunt for a comprehensive overview on recent advances in catalysis?
Then look no further.
Over the past year we have published a number of Perspectives and Mini Reviews authored by world-leading scientists and covering all areas of catalysis.  
Scroll down to begin browsing our reviews in:
Asymmetric organocatalysis
Metal-mediated asymmetric catalysis
Fuel synthesis
Nanocatalysis
Biomimetic and biocatalysis
Zeolitic catalysis
Photocatalysis
Reviews in asymmetric organocatalysis
Recent advances in asymmetric catalysis with cinchona alkaloid-based primary amines
Lin Jiang and Ying-Chun Chen
Non-covalent immobilization of asymmetric organocatalysts
Long Zhang, Sanzhong Luo and Jin-Pei Cheng 
Organocatalytic asymmetric transfer hydrogenation of imines
Johannes G. de Vries and Nataša Mršić
Asymmetric organocatalytic reactions by bifunctional amine-thioureas
Woon-Yew Siau and Jian Wang
Efficient organocatalysts derived from simple chiral acyclic amino acids in asymmetric catalysis
Zhuo Chai and Gang Zhao
Recent advances in organocatalytic asymmetric Michael reactions
Yong Zhang and Wei Wang
Organocatalytic enantioselective methodologies using Morita–Baylis–Hillman carbonates and acetates
Ramon Rios
Reviews in metal-mediated asymmetric catalysis
Selectivity via catalyst or substrate control in catalytic asymmetric transformations of bifunctional symmetrical substrates
David S. Glueck
An overview of chiral molybdenum complexes applied in enantioselective catalysis
José Angel Brito, Beatriz Royo and Montserrat Gómez
Asymmetric catalysis using iron complexes – 'Ruthenium Lite'?
Muftah Darwish and Martin Wills
Reviews in fuel synthesis
Towards near zero-sulfur liquid fuels: a perspective review
Barbara Pawelec, Rufino M. Navarro, José Miguel Campos-Martin and José L. G. Fierro
Heterogeneous catalysis of the glycerol hydrogenolysis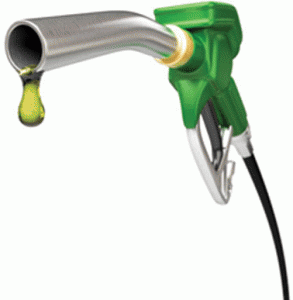 Yoshinao Nakagawa and Keiichi Tomishige
The main catalytic challenges in GTL (gas-to-liquids) processes
Eduardo Falabella Sousa-Aguiar, Fabio Bellot Noronha and Arnaldo Faro, Jr.
Chemocatalytic conversion of cellulose: opportunities, advances and pitfalls
Jan A. Geboers, Stijn Van de Vyver, Roselinde Ooms, Beau Op de Beeck, Pierre A. Jacobs and Bert F. Sels
Structure sensitivity of the Fischer–Tropsch reaction; molecular kinetics simulations
Rutger A. van Santen, Mohammed Minhaj Ghouri, Sharan Shetty and Emiel M. H. Hensen
Organometallic hydrogen transfer and dehydrogenation catalysts for the conversion of bio-renewable alcohols
Andrew C. Marr
Rational design of heterogeneous catalysts for biodiesel synthesis
Karen Wilson and Adam F. Lee
Conversion of lignocellulose into renewable chemicals by heterogeneous catalysis
Hirokazu Kobayashi, Hidetoshi Ohta and Atsushi Fukuoka
Reviews in nanocatalysis
Superparamagnetic nanoparticles for asymmetric catalysis—a perfect match
Kalluri V. S. Ranganath and Frank Glorius
Unique catalytic features of Ag nanoclusters for selective NOx reduction and green chemical reactions
Kenichi Shimizu, Kyoichi Sawabe and Atsushi Satsuma
Nanokinetics for nanocatalysis
Dmitry Yu. Murzin
Studying Fischer–Tropsch catalysts using transmission electron microscopy and model systems of nanoparticles on planar supports
P. C. Thüne, C. J. Weststrate, P. Moodley, A. M. Saib, J. van de Loosdrecht, J. T. Miller and J. W. Niemantsverdriet
Reviews in biomimetic and biocatalysis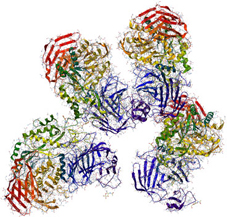 Design strategies for engineering selectivity in bio-inspired heterogeneous catalysts
David J. Xuereb and Robert Raja
The importance of developing metal complexes with pronounced catalase-like activity
Atif Mahammed and Zeev Gross
Recent advances in alcohol dehydrogenase-catalyzed asymmetric production of hydrophobic alcohols
Musa M. Musa and Robert S. Phillips
Mimicking nature's strategies for the design of nanocatalysts
Rohit Bhandari, Ryan Coppage and Marc R. Knecht
Reviews in zeolitic catalysis
Two-dimensional zeolites: dream or reality?
Wieslaw J. Roth and Jiří Čejka
Adjusting framework ionicity to favour crystallisation of zeolites with strained structural units. Periodic quantum chemical studies
Evangelina Martínez-Morales and Claudio M. Zicovich-Wilson
Design of hierarchical zeolite catalysts by desilication
Danny Verboekend and Javier Pérez-Ramírez
Synthesis of N-heterocyclic compounds over zeolite molecular sieve catalysts: an approach towards green chemistry
V. V. Krishna Mohan Kandepi and Nama Narender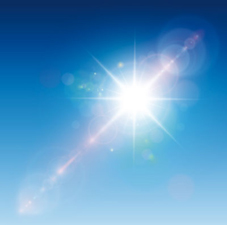 Reviews in photocatalysis
A unique photo-activation mechanism by "in situ doping" for photo-assisted selective NO reduction with ammonia over TiO2 and photooxidation of alcohols over Nb2O5
Tetsuya Shishido, Kentaro Teramura and Tsunehiro Tanaka
Lanthanide modified semiconductor photocatalysts
Amanda S. Weber, Anne M. Grady and Ranjit T. Koodali
A review of controllable synthesis and enhancement of performances of bismuth tungstate visible-light-driven photocatalysts
Liwu Zhang and Yongfa Zhu
Read the research as it happens – sign up to the Catalysis Science & Technology e-alerts