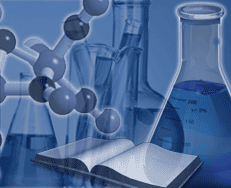 Heteroaromatic frameworks are valuable products with applications in a range of industries, the largest being in the pharmaceutical and drug discovery business. Developing the synthetic processes used to create these products is a growing field of research and enantioselective organocatalysis is proving to be an interesting and economic route to accomplish this.
This Perspective article from Karl Jørgensen's group details a recently developed one-pot synthesis for constructing hydroxyalkyl- and aminoalkyl-substituted heteroaromatic compounds, these optically active products are formed in good yields with high enantioselectivities and minimal waste. Their novel methodology provides an important new route to synthesising heteroaromatic compounds for academia and industry alike.
l
l
Registration to download all articles published in Catalysis Science & Technology is free and provides access to all previously published articles in the journal – sign up here.
Organocatalytic synthesis of optically active heteroaromatic compounds
Łukasz Albrecht , Lars Krogager Ransborg and Karl Anker Jørgensen
DOI: 10.1039/C2CY20101A
You can also follow us on twitter, like us on facebook and sign up to our e-alerts! If you enjoy reading Catalysis Science & Technology, recommend it to your librarian so you can make sure you are subscribed next year.