We welcome submissions for our upcoming Themed Issue 'Heterogeneous catalytic aerobic oxidation for the synthesis of fine chemicals', Guest Edited by Professor Alfons Baiker and Dr Tamas Mallat.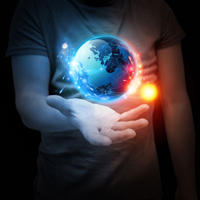 This special issue will focus on novel aspects of aerobic oxidation such as biomass conversion, new catalyst formulations, mechanistic and kinetic studies, application of neoteric solvents such as ionic liquids and supercritical fluids, and reactor development. The scope of the Themed Issue will mainly cover heterogeneously catalyzed oxidation processes but will also include related processes based on homogeneous and biocatalysts.
Want to submit?
The Themed Issue is due to be published early 2013 and we hope to receive manuscripts by 1st July 2012, we are accepting all manuscript types including Perspective review articles, Minireviews and original research papers as communications or full papers (check our author guidelines for more details). You can submit your work as usual using our online submission system, although please indicate that you intend your paper to be included in this special themed issue.
All manuscripts will undergo the usual rigorous peer-review process to maintain the high quality of the journal and inclusion in the Themed Issue will be at the discretion of the Guest Editors.
Please don't hesitate to contact us if you have any questions or would like any further information about this special issue.