Next month will see Catalysis Science & Technology reach its first anniversary, meaning we are more than half way through our free access period!
At the end of this year the journal will no longer be free to access, so make sure you make the most of this free period and sign up to free access by clicking on the big pink button on our journal homepage. Alternatively just click below and we'll redirect you to the registration page.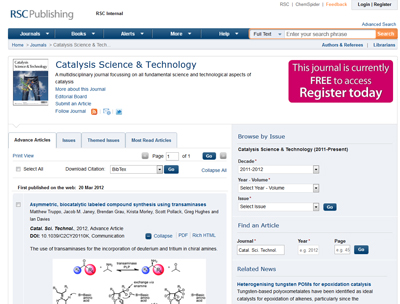 Remember you can also keep up to date with the latest news and developments in all things catalysis by following us on twitter, liking us on facebook and signing up to e-alerts.
Sign up for free access now!