We are pleased to welcome submissions for the latest Catalysis Science & Technology themed issue, Homogeneous and Heterogeneous Catalysis in Industry, guest edited by Professors Johannes de Vries and David Jackson.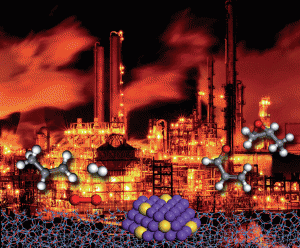 The themed issue will focus on the innovative research required before a catalytic process can be transferred to production. We would love to receive your research in topic areas ranging across catalyst library screening; catalytic mechanisms; inhibition and deactivation phenomena; recycling and catalyst regeneration; and the interplay between catalysis and chemical engineering.
The deadline for submissions is 16th May 2012 and can be made through our online submission system. Please mark on your submission that it is for the Catalysis in Industry themed issue but be aware that all manuscripts received will undergo the normal refereeing procedure. Please note that inclusion in the issue is subject to the discretion of the guest editors.
For further guidance on our article types, visit our author guidelines. And feel welcome to contact us in the Editorial Office for more information.
We hope to receive your submission shortly!