The cover of Cat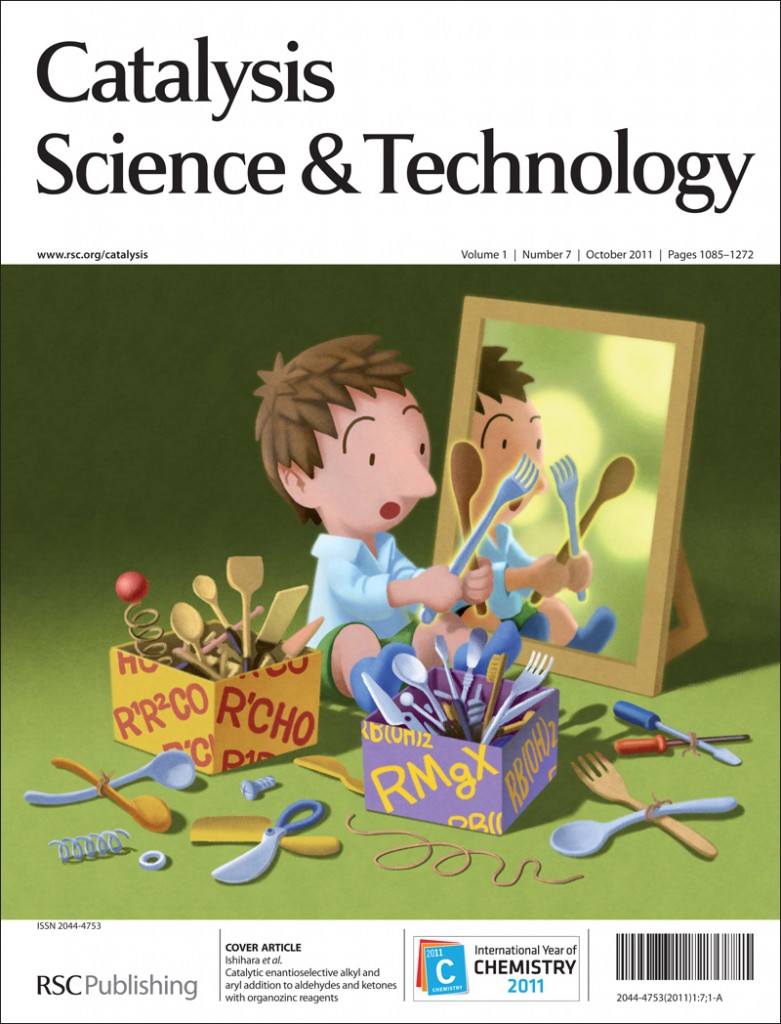 alysis Science & Technology this month shows a small boy playing with various items such as spoons and forks with a mirror reflecting his play.
The image was made by Kazuaki Ishihara and colleagues from Nagoya University, the Sekisui Medical Co., and the Japan Science and Technology Agency. The cover image illustrates the research from their Catalysis Science & Technology paper in Issue 7 on 'Catalytic enantioselective alkyl and aryl addition to aldehydes and ketones with organozinc reagents derived from alkyl Grignard reagents or arylboronic acids' Catal. Sci. Technol., 2011, 1, 1149-1158
More about Professor Ishihara's work can be found on his webpage.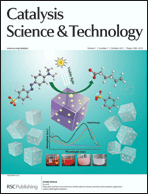 The inside cover is by Liqiang Xu and co-workers from Shandong University, China and illustrates their work on 'High yield synthesis of novel boron nitride submicro-boxes and their photocatalytic application under visible light irradiation' Catal. Sci. Technol., 2011, 1, 1159-1165
See the full issue, which contains 2 perspectives, 7 communications and 16 full papers: Catalysis Science & Technology Issue 7
Did you see the cover of Issue 6? Read the explanation of the artwork by one of the authors in our earlier blog: