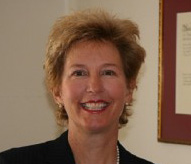 Professor Cynthia Friend talks about her passion for catalysis and her work in meeting the challenges of energy production…
Why did you choose to work in the area of catalysis?
Catalysis fascinated me because it is based on kinetic control of reaction product distributions. Initially, I was attracted to the challenge of using reaction mechanisms to understand how to use kinetics to obtain desired products. Heterogeneous catalysis was particularly interesting to me because of the added complexity of interfaces, emerging tools for studying interfaces, and the parallels with homogeneous catalysis and coordination chemistry. The importance of catalysis in meeting the challenges in energy production and in the development of green chemical processes have led to a surge of interest in catalysis and an amplification of my interest in the field.
What projects are you working on at the moment?
My laboratory is working on major projects: Fundamental studies of coinage metal catalysts, with an emphasis on the use of Au-based catalysis as a route to energy-efficient complex oxidative transformations; and, photochemical and chemical processes on metal oxides and sulfides for solar energy conversion. In both of
these projects we study model systems using surface chemistry
What achievement are you most proud of?
In science, I am most proud of helping to develop the careers of young scientists in my lab and to watch them branch out into many areas.
What would you say is the biggest challenge in your field of catalysis at the moment?
The biggest challenge is to understand how to control materials properties at the molecular and mesoscale level to promote specific reactions efficiently. Energy-efficient production of clean-burning fuels is of broad importance and a major challenge.
Welcome to the Catalysis Science & Technology Editorial Board! What excites you most about your new position of co-Editor-in-Chief?
The opportunity to help shape a new RSC journal in this important field is an exciting venture. We have the opportunity to showcase important work across the diverse range of catalysis— heterogeneous, homogeneous and biological. I am excited about the possibility of integrating concepts across these fields.
The first articles for Catalysis Science & Technology are now appearing online, which is very exciting, have any of the articles particularly caught your eye?
I have found two articles to be particularly interesting:
1.  "Dynamic atomic scale in situ electron microscopy in the development of an efficient heterogeneous catalytic process for pharmaceutical NSAIDS" by P.L. Gai, etal. DOI: 10.1039/c0cy00063a.
This article shows how new and emerging tools using transmission electron microscopy (TEM) are providing new insights into the structure and associated function of complex metal oxide catalysts.
2. "Rapid synthesis of nanostructured Cu–TiO2–SiO2 composites for CO2 photoreduction by evaporation driven self-­assembly" by P. Biswas etal., DOI: 10.1039/c0cy00091d.
This article also used TEM and also investigated composite oxides with Cu as a possible catalyst for CO2 reduction to CO.
What advice would you give to a young scientist?
My advice is to follow your instincts and to enjoy yourself in the process of pursuing your work. To be a successful scientist, you need to be creative, patient and  persistent.
What would you do if you weren't a scientist?
This is a difficult question because it is hard for me to imagine doing anything else—I truly love my work. I do have other interests that I might pursue more vigorously if I were not a scientist. I enjoy writing and I also am very involved in sports. At a younger age and in a different era, I might have become a professional golfer. I still play competitively and love enjoying the outdoors.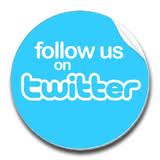 Read other Catalysis Science & Technology articles by signing up for FREE ACCESS.