Synthetic chemists have invented two new room temperature methods for generating carbon monoxide from cheap precursors and using it straight away, so that deadly amounts of the gas never build up.
Carbon monoxide is toxic, flammable and disperses fast in air. It also happens to be one of the most useful C1 building blocks for organic synthesis. Important industrial processes use bulk quantities. But concerns over safety, especially in cylinder storage and transportation, are hampering research. Carbon monoxide surrogates do exist, but involve costly components, high temperatures or harsh conditions.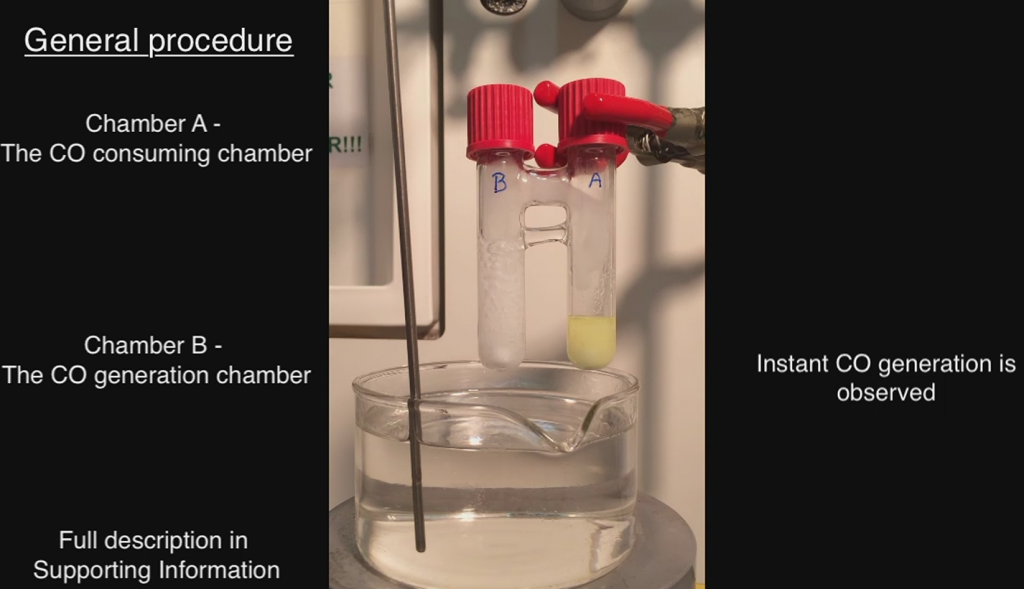 To generate carbon monoxide at the point of use, Wim De Borggraeve and coworkers at KU Leuven, Belgium, have devised a triple system of cheap and common mesyl chloride, triethylamine and formic acid. Alternatively, collaborative work between the groups of Steven Ley at the University of Cambridge, UK, and Trond Ulven at the University of Southern Denmark, brings together chemistry developed in Denmark with flow chemistry technology from Cambridge.
Read the full story in Chemistry World.
Both articles are free to access:
Low-cost instant CO generation at room temperature using formic acid, mesyl chloride and triethylamine, Cedrick Veryser, Seger Van Mileghem, Brecht Egle, Philippe Gilles and Wim M. De Borggraeve, React. Chem. Eng., 2016, DOI: 10.1039/c6re00006a
Controlled generation and use of CO in flow, Steffen V. F. Hansen, Zoe E. Wilson, Trond Ulven and Steven V. Ley, React. Chem. Eng., 2016, DOI: 10.1039/c6re00020g
If you are unable to read Reaction Chemistry & Engineering content through automatic free institutional access, you can fill in this form to gain free individual access to the first two volumes.