As a joint venture between the chemistry communities of China and the UK, Materials Chemistry Frontiers strives to report the best research from China and rest of the world to international audiences.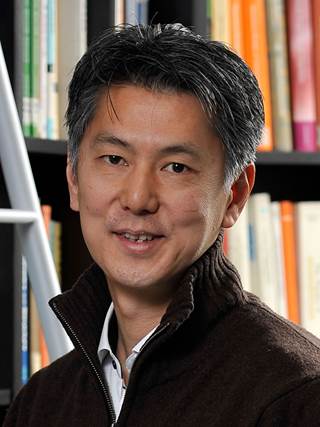 Board members of the journal regularly select and feature their favorite MCF articles that represent research the members see as possessing exceptional novelty and a potential impact to the development of the field.
This month, Associate Editor Shu Seki picked his choice articles from those published in Materials Chemistry Frontiers during April and May 2017.
All these articles are now FREE to read.

@MaterChem on Twitter to tell us how you think about them.
---
Magnetic-field effects in ambipolar transistors based on a bipolar molecular glass
Thomas Reichert, Georg Hagelstein and Tobat P. I. Saragi
Mater. Chem. Front., 2017, Advance Article
DOI: 10.1039/C7QM00104E, Research Article
First published on 10 Apr 2017
Editor's comments:
Huge variety of organic semiconductive molecular materials has been reported day-by-day in these years, and the devices based on the materials are mainly of interests with efficient charge transporting properties. The nature of charge carriers themselves, however, has been seldom clarified in many cases. The magnetoresistance in a bipolar semiconductive molecular glass, discussed in the present paper by Reichert, Hagelstein, and Saragi, provides a clear picture of the charge carriers of which spins are in a variety of coupling interactions. The magnetic responses of the devices offer the multi-functional device systems responding external magnetic field, as the authors claim, and will contribute to figure out fundamentally the characters of charge carriers themselves.
---
Direct amination of the antiaromatic NiII norcorrole
Takuya Yoshida and Hiroshi Shinokubo
Mater. Chem. Front., 2017, Advance Article
DOI: 10.1039/C7QM00176B, Research Article
First published online on 10 May 2017
Editor's comments:
Likely to the aromatic porphyrin derivatives studied widely in everywhere, anti-aromatic norcorroles will be a fundamental and important class of 'porphyrinoids' in their condensed phases via p-electron interaction through spaces.  The direct amination reactions discovered and demonstrated in the present paper by Yoshida and Shinokubo are very simple approach to functionalize the molecular motifs with region-selectivity via C-H activation. This might be the easiest way to introduce electron donating amino groups into porphynoids, leading to the fine tuning of energy levels with pretty high chemical yields.
---
The 'folklore' and reality of reticular chemistry
Kyle E. Cordova and Omar M. Yaghi

Mater. Chem. Front., 2017, 1, 1304-1309
DOI: 10.1039/C7QM00144D, Chemistry Frontiers
First published on 05 May 2017
Editor's comments:
Scientists working on "reticular chemistry" linking molecular building blocks by strong bonds to make porous frameworks, by the authors, will empathize the three folklores in this frontier article.  However, the comments in this article, especially in conclusions, will be fruitful for most of all chemists working on 'The Atom and the Molecule' to think and design their own future molecular systems as the frontier of materials.
---
Previous articles recommended by MCF board members are also open for all to access. Read the full collection now!