As a joint venture between the chemistry communities of China and the UK, Materials Chemistry Frontiers strives to report the best research from China and rest of the world to international audiences.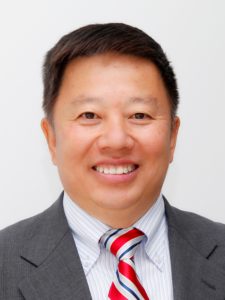 Board members of the journal regularly select and feature their favourite MCF articles that represent research the members see as possessing exceptional novelty and a potential impact to the development of the field.
This month, Associate Editor Dan Wang picked his choice articles from those published in Materials Chemistry Frontiers during February and March 2017. This selection of articles focuses on the preparation of hybrid or nanomaterials and their promising applications in energy conversion and storage.

All these articles are now FREE to read.
@MaterChem on Twitter to tell us how you think about them.
---
Research progress regarding Si-based anode materials towards practical application in high energy density Li-ion batteries
Jin-Yi Li, Quan Xu, Ge Li, Ya-Xia Yin, Li-Jun Wan* and Yu-Guo Guo*  
DOI: 10.1039/C6QM00302H, Review Article
First published online on 20 Feb 2017
Editor's Comments:
Si-based anode materials provide a promising way to improve the energy density of lithium-ion batteries (LIBs) due to its environmentally friendly character, natural abundance, high theoretical capacity and attractive operating voltage. However, huge volume variation during lithiation/delithiation and low electric conductivity of Si make it challenging for practical applications of Si-based materials. Yu-Guo Guo and coworkers at Institute of Chemistry, Chinese Academy of Sciences analyzed the mechanisms of Li-Si alloying and cell failure of Si-based anodes and summarized research progress of Si-based anode materials. To obtain high reversible capacity and excellent cycling stability, nano/micro-structured Si/C and SiOx/C composite anodes with 3D conductive networks and stable interfaces are discussed. The researchers proposed the key aspects of Si-based materials and prospective strategies for promoting the practical applications of Si-based anodes in high energy density Li-ion batteries.
---
High-quality organohalide lead perovskite films fabricated by layer-by-layer alternating vacuum deposition for high efficiency photovoltaics
Mohammad Mahdi Tavakoli, Abdolreza Simchi, Xiaoliang Mo* and Zhiyong Fan*
DOI: 10.1039/C6QM00379F, Research Article
First published online on 06 Feb 2017
Editor's Comments:
A new procedure to fabricate stoichiometric, uniform, and highly crystalline lead perovskite thin films. In this work, Fan et al. at The Hong Kong University of Science and Technology developed a layer-by-layer alternating (LBLA) vacuum deposition method to obtain methylammonium lead iodide thin films with much improved morphology, thickness uniformity and composition stoichiometry, as compared with previously reported two-step thin film deposition method. Characterizations show that LBLA films have higher crystallinity and longer carrier life-time. The better film quality leads to 20% improved power conversion efficiency in thin film perovskite solar devices, primarily owing to a higher fill factor and current density.
---
Ternary silver chlorobromide nanocrystals: intrinsic influence of size and morphology on photocatalytic activity
Sasitha C. Abeyweera and Yugang Sun* 
DOI: 10.1039/C7QM00046D, Research Article
First published online on 09 Mar 2017
Editor's Comments:
Stirring rate plays a significant role in determining the mass diffusion and thus nucleation and growth kinetics of forming colloidal nanocrystals in particular in high-viscosity solutions even though its importance is usually overlooked.  By controlling the rate of solution stirring, Abeyweera and Sun from Temple University demonstrated the successful synthesis of various silver chlorobromide (AgClxBr1-x) nanoparticles with well-controlled sizes and morphologies through precipitation reaction of silver ions and halide ions in ethylene glycol.  The as-synthesized AgClxBr1‒x nanoparticles provide a unique platform to accurately study the dependence of their photocatalytic activity on particle size (which determines charge separation efficiency) and morphology (which determines the type of catalytic surfaces).
---
Fabrication of core–shell, yolk–shell and hollow Fe3O4@carbon microboxes for high-performance lithium-ion batteries
Hao Tian, Hao Liu*, Tianyu Yang, Jean-Pierre Veder, Guoxiu Wang, Ming Hu, Shaobin Wang, Mietek Jaroniec* and Jian Liu*
DOI: 10.1039/C7QM00059F, Research Article
First published on 06 Mar 2017
Editor's comments:
This work presents a facile synthetic procedure of Fe3O4@carbon microboxes with core-shell, yolk-shell and hollow structures via one-step Stöber coating synthesis. Dr Jian Liu and co-workers working primarily at Curtin University, Australia, with connections to Shanghai University, China, and Kent State University, USA have synthesized a series of Fe3O4@carbon microboxes. When applied as electrodes in a lithium ion battery, the core–shell structured Fe3O4@carbon microboxes show an excellent performance with a high reversible capacity of 857 mA h g−1 that could be retained after 100 cycles at a current density of 0.1 A g−1. Their results revealed that a great performance of the Fe3O4@carbon microboxes proves the importance of rational design and fabrication of core–shell particles with tuneable structures, multi-chemical composition and improved functionalities.
*This article is also featured as the front cover story for Mater. Chem. Front., Vol 1, Iss 5.
---
High open-circuit voltage ternary organic solar cells based on ICBA as acceptor and absorption-complementary donors
Jin Fang, Dan Deng, Jianqi Zhang, Yajie Zhang, Kun Lu and Zhixiang Wei*
DOI: 10.1039/C6QM00308G, Research Article
Published as Advance Articles on 06 Feb 2017
Editor's comments:
A potential strategy to improve the performance of organic solar cells (OSCs), ternary OSCs based on indene-C60 bisadduct (ICBA) electron acceptor and absorption-complementary electron donors, was reported by Wei and co-workers from National Center for Nanoscience and Technology, China. A high open-circuit voltage of 0.98 V is obtained. The performance of ternary OSCs is improved by 10% attributed to the optimized morphology with better crystalline electron donors and acceptor after blending solution processing small molecules. The reported studies reveal a new method for enhancing the performance of ICBA and non-fullerene based OSCs.
---
Previous articles recommended by MCF board members are also open for all to access. Read the full collection now!