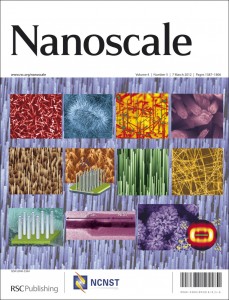 We are delighted to announce that the Nanoscale themed issue on Recent Advances in Semiconductor Nanowire Research has now been published online – take a look today!
The issue was Guest Edited by Hong Jin Fan and Qihua Xiong (Nanyang Technological University, Singapore) – take a look at their Editorial for the issue.
Professor Hongjin Fan also provided the colourful artwork for this front cover!  
Issue 5 contains the following Review, Mini-Review and Feature articles:
Fancy submitting an article to Nanoscale? Then why not submit to us today!