This issue reviews the progress in conducting polymers since Heeger, MacDiarmid & Shirakawa won the Nobel Prize in Chemistry.
It has been 10 years since the Nobel Prize in Chemistry was awarded to Alan Heeger, Alan MacDiarmid and Hideki Shirakawa for the discovery and development of conducting polymers.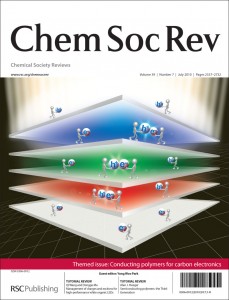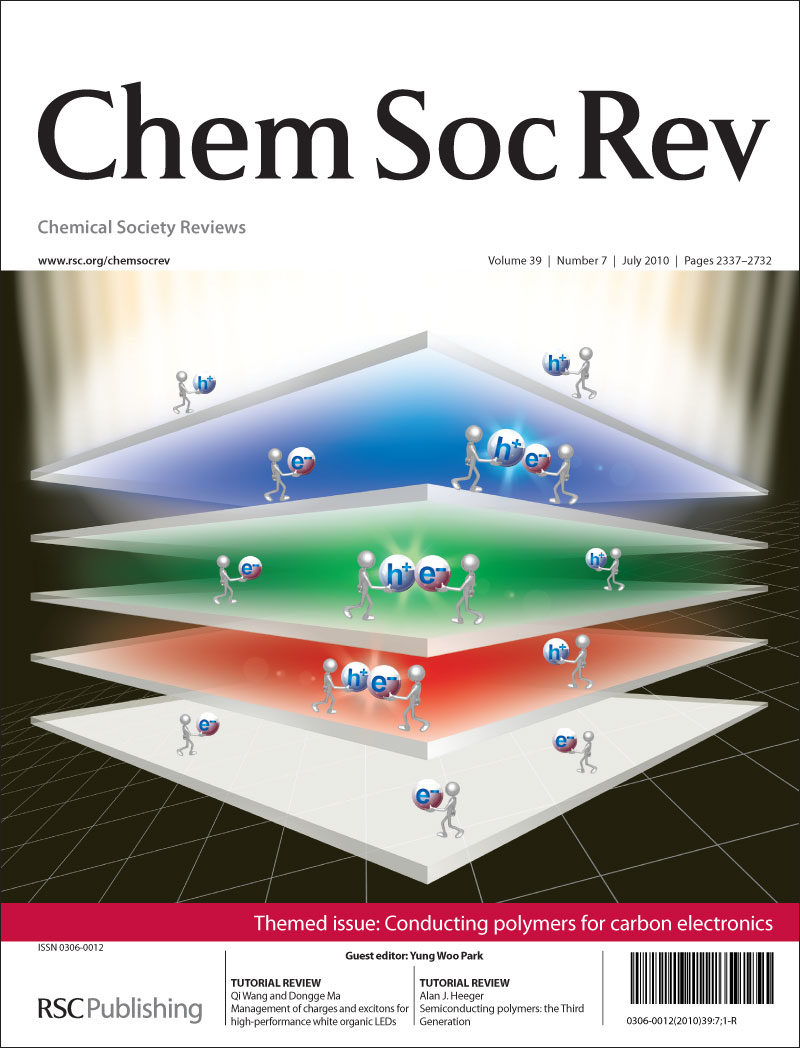 During this time, major progress on conducting polymer research, combined with the recent developments in nanoscience and technology, has been accomplished. It is therefore perfect timing to publish a themed issue on the topic of conducting polymers for carbon electronics, covering the forefront research on conducting polymers as well as on the composites of conducting polymers with C60 fullerene, carbon nanotube (CNT), graphene, organic single crystals, biological molecules and biopolymers. In Chem Soc Rev issue 7, 2010, both fundamental properties and applicability of this research have been reviewed by worldwide leading scientists in physics, chemistry, biology, materials science and engineering.
Why not peruse our other Chem Soc Rev themed issues here and let us know what you think by leaving your comments below?
Alternatively, let us know if you would like to see a themed issue in your area of chemistry. Please email any ideas and suggestions as we would love to hear from you.