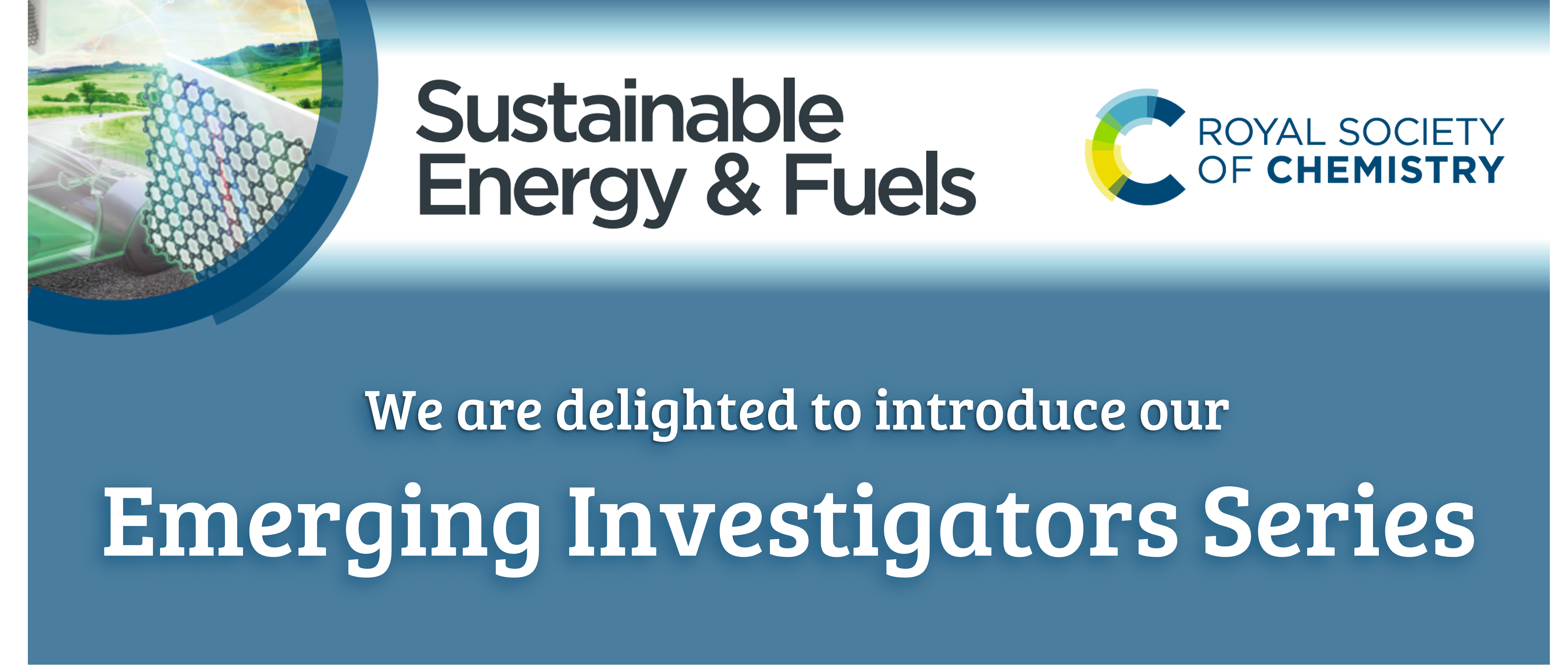 A collection highlighting the rising stars of energy research
Sustainable Energy & Fuels is proud to present our Emerging Investigators Series, highlighting the very best work from researchers in the early stages of their independent careers. The collection showcases research from early career energy scientists who are working to make energy technologies more sustainable, in line with UN Sustainable Development Goal 7 and the scope of Sustainable Energy & Fuels. Many congratulations to all the featured researchers on their important work so far in the field!
We hope you enjoy reading these articles. The collection is ongoing so if you meet our requirements and would like to contribute, please do get in touch.