To further thank and recognise the support from our excellent reviewer community, we are highlighting reviewers who have provided exceptional support to the journal over the past year.
This month, we'll be highlighting Wade Petersen, Pachaiyappan Rajamalli, Shikha Dhiman and Daniel Gryko. We asked our reviewers a few questions about what they enjoy about reviewing, and their thoughts on how to provide a useful review.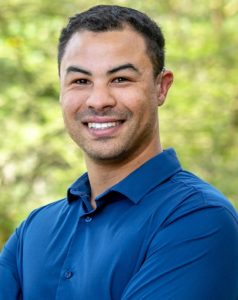 Wade Petersen, University of Cape Town. Dr. Petersen's work aims to develop low-cost chemical synthesis methods for accessing biologically important heterocycles.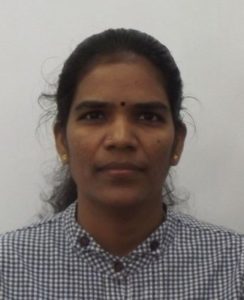 Pachaiyappan Rajamalli, Indian Institute of Science, Bangalore. Pachaiyappan works on organic electronics, mainly focusing on the development of organic functional materials for organic light-emitting diodes.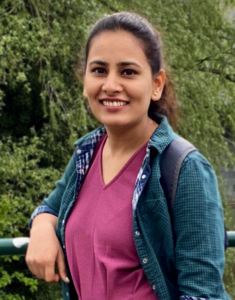 Shikha Dhiman, Eindhoven University of Technology. Shikha investigates the structure-function-dynamics relationship of supramolecular polymers utilising advanced techniques such as super-resolution imaging to optimise their potential applications.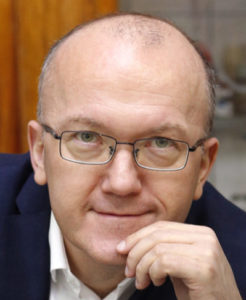 Daniel Gryko, Institute of Organic Chemistry – Polish Academy of Sciences. Professor Gryko is trying to discover novel functional dyes possessing better photophysical properties compared to existing ones. They could find applications in organic optoelectronics including organic light-emitting diodes.
What encouraged you to review for Chemical Science?
Shikha Dhiman: Chemical Science focuses on high-quality, multidisciplinary research, and reviewing is one component of my service to the scientific community in assessing and improving the quality of articles.
Daniel Gryko: The exceptionally high level of science which is published regularly in Chemical Science.
What do you enjoy most about reviewing?
Wade Petersen: I enjoy getting a 'sneak peak' into the latest work by the scientific community as well as playing a small part in improving the manuscript (where possible) by offering some suggestions. It is also wonderful to see authors taking on this advice in the published version of the manuscript. It certainly makes your effort worthwhile and is energising to want to review again.
What advice would you give a first-time author looking to maximise their chances of successful peer review?
Pachaiyappan Rajamalli: Your work should be unique, and good clarity in your writing will enhance the success rate. 
Daniel Gryko: First of all make sure you Conclusions section contains real conclusions rather than another rephrased version of your abstract. Secondly, the manuscript has to contain comparisons with the state of the art. This is especially true for synthetic manuscripts and papers focused on functional dyes. Last, but definitely not least, see if you can summarize the novelty in two sentences only. That truly helps with self-evaluation of the manuscript.
Do you have any advice to our readers seeking publication in Chemical Science on what makes a good paper?
Shikha Dhiman: Readers are drawn in by a clear and intriguing abstract that highlights the substantial contribution made along with self-explanatory figures. Following that, the contribution, which is supported by properly conducted experiments, appropriately interpreted data, and an essential outlook for the reader, completes a good story.
What would you recommend to new reviewers to ensure their report is helpful?
Pachaiyappan Rajamalli: The report should clearly indicate your decision whether to accept or reject it. Check for the novelty of the work, if the work is novel, please give your input to improve the manuscript.
What has been your biggest learning point from reviewing?
Wade Petersen: The true value that you can add to authors in improving their work for publication. It is easy to simply say 'no'. But offering a detailed review on how the work can be improved for successful review really is a great service to the both the authors and to the community as a whole.
Tune in next month to meet our next group of #ChemSciReviewers!
If you want to learn more about how we support our reviewers, check out our Reviewer Hub.
Interested in joining our ever-growing reviewer community? Apply here now!