Last year we introduced the Royal Society of Chemistry Certificate of Excellence – an award program to recognize outstanding undergraduate students across the United States. The Certificate is our modern reinvention of the well-known Merck Index® Award, which we have been working to transform since the RSC took over publishing of the classic text a few years ago. In the inaugural cycle, we asked institutions to select exemplary students from their department who have shown special achievement in the chemical sciences. We awarded almost 100 Certificates to students like Nancy Song (pictured,center, with Department Chair and Van Zandt Williams, Jr. Class of '65 Professor of Chemistry, Prof. Tom W. Muir, at left, and Director of Undergraduate Studies Dr. Robert P. L'Esperance,at right), who graduated with Highest Honors from Princeton University, where she did her thesis work with Chemical Science Associate Editor, Prof. Haw Yang.)
The students chose from one of two prize options – either a hard copy of the classic reference text, The Merck Index® now in its Fifteenth Edition or a 6-month digital subscription to Chemistry World magazine. Since its first publication in 1889, The Merck Index® has become an essential reference for all scholarly and professional chemists, biochemists, pharmacists and toxicologists, of interest to students, teachers, libraries, researchers, information professionals, solicitors, journalists and government agencies – it has been the leading source of information on chemical compounds for generations of scientists and professionals. Recognized as a badge of achievement and dedication on the bookshelves of chemists worldwide, this formidable title continues to serve as the symbol of an early scholarly and professional milestone. For many of these outstanding undergraduates, receiving the text represents the closing of one chapter in their education, and the beginning of the next phase of their scientific careers. 
---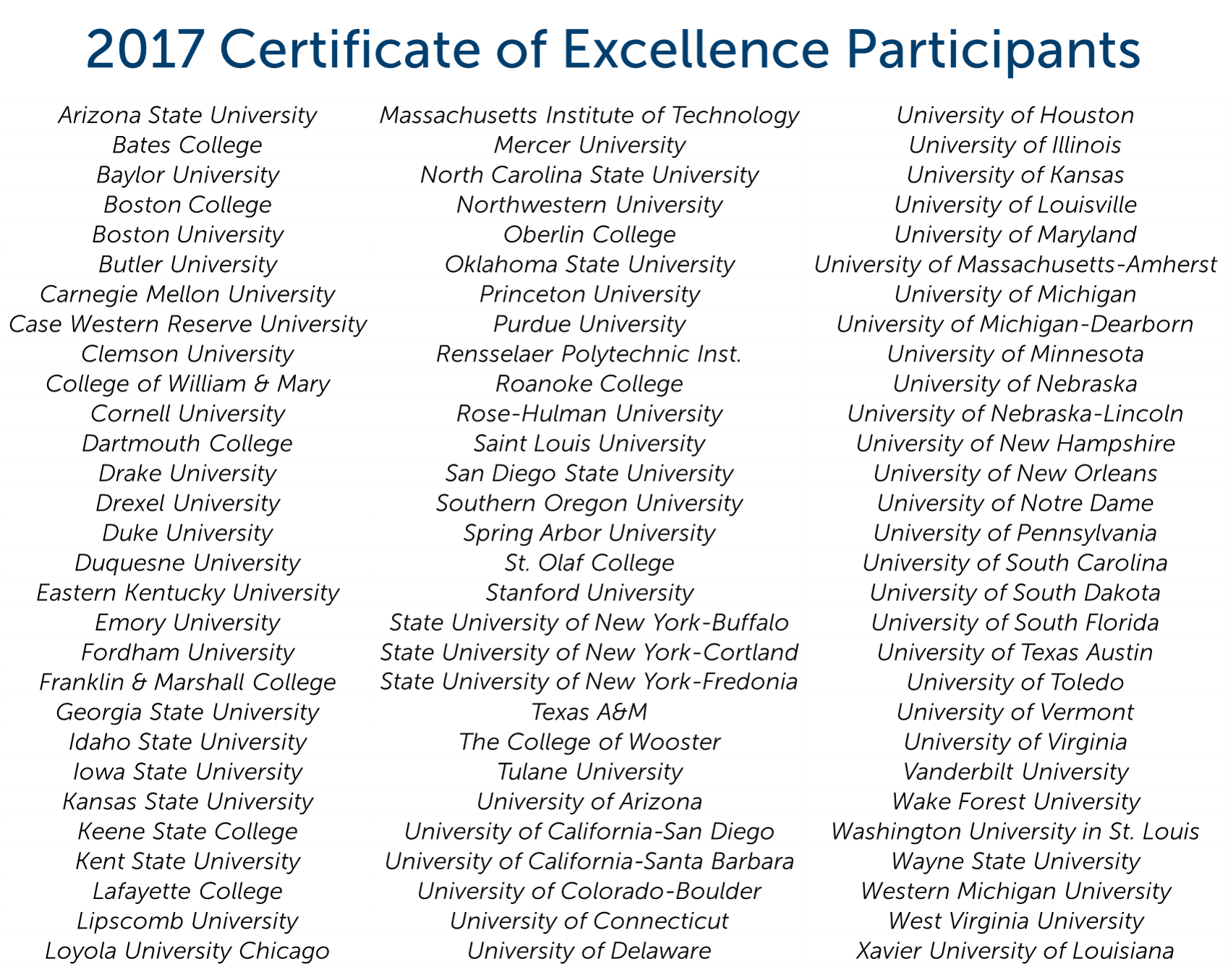 ---
This year, we're happy to announce that the program will continue for 2018 and invitations to nominate exceptional undergraduates will be sent to select institutions at the beginning of February. We're working to expand the program in the future and look forward to recognizing more deserving students. For any questions or comments about the Certificate of Excellence, contact us at americas-editorial@rsc.org.
*The name THE MERCK INDEX is owned by Merck Sharp & Dohme Corp., a subsidiary of Merck & Co., Inc., Whitehouse Station, N.J., U.S.A., and is licensed to The Royal Society of Chemistry for use in the U.S.A. and Canada.