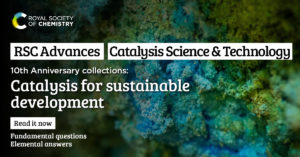 This year, we are celebrating 10 years of both Catalysis Science & Technology and RSC Advances and we have taken this opportunity to celebrate together. Looking back over the last decade, we would like to showcase some of the very best articles that have been published in our journals. Many of these papers are highly cited, providing valuable advances for further research, and some continue to be among the journals' most downloaded articles as of today.
We hope you enjoy our 10th Anniversary collections!
RSC Advances and Catalysis Science & Technology Editorial teams
Highlighted articles
Recent progress with electrocatalysts for urea electrolysis in alkaline media for energy-saving hydrogen production
Xiujuan Sun and Rui Ding
Catalysis Science & Technology, Minireview, 2020
A short review of recent advances in CO2 hydrogenation to hydrocarbons over heterogeneous catalysts
Wenhui Li, Haozhi Wang, Xiao Jiang, Jie Zhu, Zhongmin Liu, Xinwen Guo and Chunshan Song
RSC Advances, Review, 2018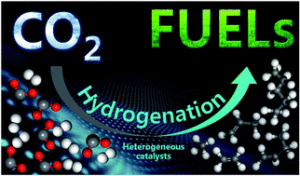 A plasmonic AuPd bimetallic nanoalloy decorated over a GO/LDH hybrid nanocomposite via a green synthesis route for robust Suzuki coupling reactions: a paradigm shift towards a sustainable future
Mitarani Sahoo, Sriram Mansingh, Satyabrata Subudhi, Priyabrat Mohapatra and Kulamani Parida
Catalysis Science & Technology, Article, 2019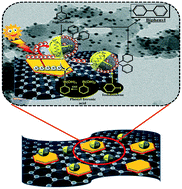 Fabrication of CS/GA/RGO/Pd composite hydrogels for highly efficient catalytic reduction of organic pollutants
Lei Ge, Meng Zhang, Ran Wang, Na Li, Lexin Zhang, Shufeng Liu and Tifeng Jiao
RSC Advances, Article, 2020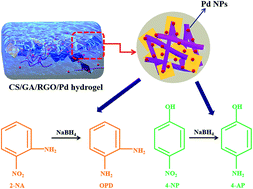 Submit to RSC Advances today! Check out our author guidelines for information on our article types or find out more about the advantages of publishing in a Royal Society of Chemistry journal.
Keep up to date with our latest HOT articles, Reviews, Collections & more by following us on Twitter. You can also keep informed by signing up to our E-Alerts.