We are delighted to share with you our themed collection of recently published articles Celebrating recent achievements in chemical science in Turkey, Guest Edited by Fabienne Dumoulin (Acıbadem Mehmet Ali Aydınlar University) and Suna Timur (Ege University).
The collection features articles published in RSC Advances over the period 2018-2020 with at least one corresponding author being affiliated in Turkey. The selection matches many of the topics listed as national priorities (energy, environment, health) in their whole diversity, and reflects the dynamics of research teams.
Featured articles
Preparation, characterization, and thermal properties of novel fire-resistant microencapsulated phase change materials based on paraffin and a polystyrene shell
Berk Kazanci, Kemal Cellat and Halime Paksoy
RSC Adv., 2020. DOI: 10.1039/D0RA04093B
Recent developments in the synthesis of regioregular thiophene-based conjugated polymers for electronic and optoelectronic applications using nickel and palladium-based catalytic systems
Bibi Amna, Humaira Masood Siddiqi, Abbas Hassan and Turan Ozturk
RSC Adv., 2020. DOI: 10.1039/C9RA09712K
Green synthesis of silver nanoparticles: biomolecule-nanoparticle organizations targeting antimicrobial activity
Anupam Roy, Onur Bulut, Sudip Some, Amit Kumar Mandal and M. Deniz Yilmaz
RSC Adv., 2019. DOI: 10.1039/C8RA08982E
Meet the Guest Editors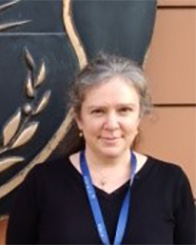 Associate Professor Dr. Fabienne Dumoulin first started university studying biology, graduated in biochemistry and then completed her PhD in organic chemistry in Lyon, France in 2002. She is currently associate professor at Acıbadem Mehmet Ali Aydinler University in Istanbul,Turkey.
Her research focuses on the chemistry, properties and applications of phthalocyanines, mainly for photodynamic therapy. She has authored so far 85 research articles, three book chapters, and supervised many Master and PhD students. Fabienne has also been the recipient of several Young Scientist Awards: TUBA-GEBİP from the Turkish Academy of Sciences, BAGEP from the Bilim Akademisi and the Mustafa N Parlar Foundation of METU. She was elected officer of the executive committee of the European Society for Photobiology in 2015 and 2017, is an Associate Editor for RSC Advances and the Journal of Porphyrins and Phthalocyanines, and is a Member of the Royal Society of Chemistry.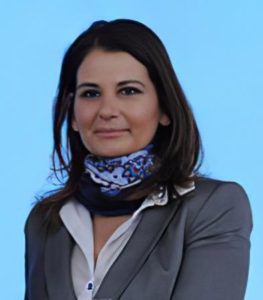 Professor Suna Timur received her PhD degree in Biochemistry at Ege University in 2001. She is currently a full-time Professor in the Department of Biochemistry, at the same University.
Her research is focused on the integration of biomolecules and other species with micro and nanoplatforms to create novel functional bio-based surfaces. She has published more than 200 SCI articles, 4 book chapters and supervised 40 M.Sc and Ph.D thesis. Dr. Timur has also been the recipient of Young Scientist Awards; Encouragement Awards from TUBITAK and the Mustafa N Parlar Foundation of METU and FABED from Istanbul Technical University.

Submit to RSC Advances today! Check out our author guidelines for information on our article types or find out more about the advantages of publishing in a Royal Society of Chemistry journal.
Keep up to date with our latest HOT articles, Reviews, Collections & more by following us on Twitter. You can also keep informed by signing up to our E-Alerts.