The Institute of Metals in Biology of Grenoble organized their 8th International Conference on International Metal Complexes in Imaging and Detection on 24-27 September 2019 in Villard de Lans.  The conference was a success and ran smoothly in the beautiful surroundings of the Vercours Mountains near Grenoble. It covered all aspects of the use of metal complexes in biological imaging and detection, including: Spectroscopy (fluorescence X), Radiolabeling, emission tomography, Luminescence, Magnetic Resonance imaging (MRI), Contrast agents for PARACEST and In cellulo detection.
RSC Advances is very pleased to have sponsored two poster prizes and sends congratulations to Margaux Roux & Salauat Kiraev!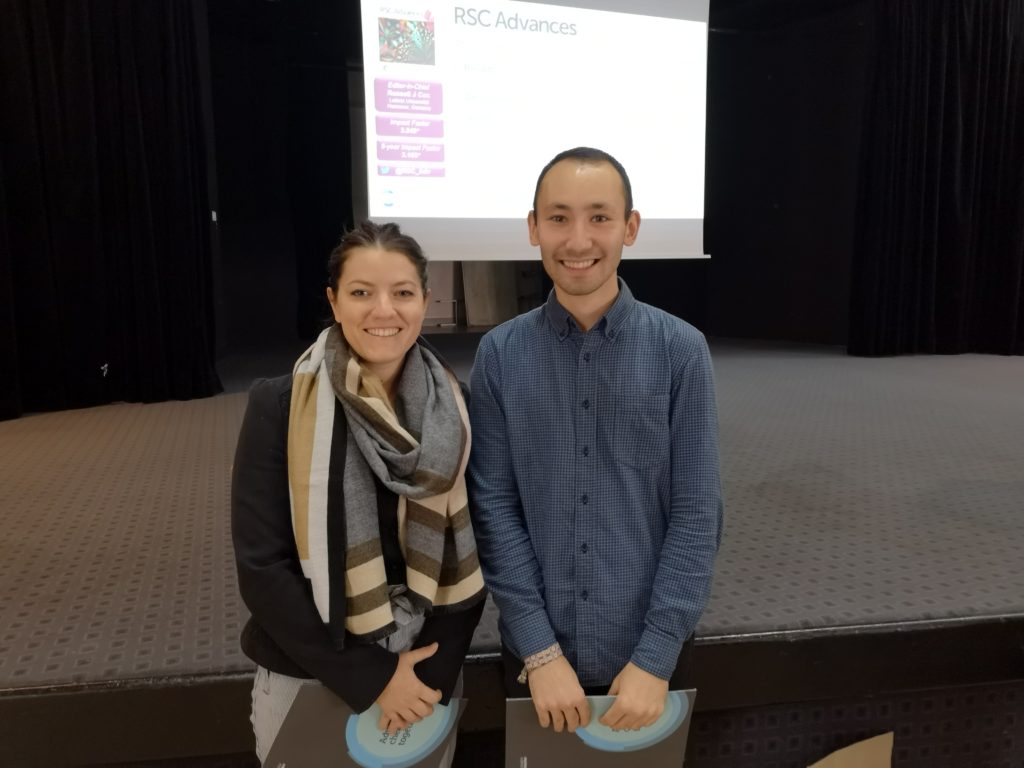 Margaux Roux (left) is a PhD student at ENS Lyon working under the supervision of Dr Olivier Maury and Salauat Kiraev (right) is a PhD student at Uppsala University under the supervision of Professor Eszter Borbas. Professor David Parker presented Margaux and Salauat with their prizes. Congratulations!