We are delighted to share with you our latest collection of recently published articles focusing on Graphene, handpicked by Associate Editor Pablo Denis.
As the world's largest gold open access chemistry journal, all publications in RSC Advances are free to access. We hope you enjoy reading these articles.
We invite you to submit your research to this collection and give your work the global visibility it deserves.
Featured articles:
Graphene, hexagonal boron nitride, and their heterostructures: properties and applications
Jingang Wang, Fengcai Ma and Mengtao Sun
RSC Adv., 2017, 7, 16801-16822. DOI: 10.1039/C7RA00260B
Uniform nanoporous graphene sponge from natural polysaccharides as a metal-free electrocatalyst for hydrogen generation
Jinan Niu, Antonio Domenech-Carbó, Ana Primo and Hermenegildo Garcia
RSC Adv., 2019, 9, 99-106. DOI: 10.1039/C8RA08745H
Synthesis and characterization of sulfophenyl-functionalized reduced graphene oxide sheets
Benjamin Diby Ossonon and Daniel Bélanger
RSC Adv., 2017, 7, 27224-27234. DOI: 10.1039/C6RA28311J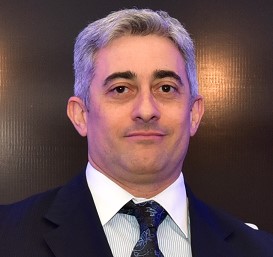 Meet the Editor
Associate Editor Pablo A. Denis was born in 1975 in Uruguay. He received a PhD in Chemistry in 2004 before becoming a Postdoctoral Fellow at the University of California at Davis, and is now based at the Universidad de la Republica Oriental del Uruguay, Uruguay. His research interests include the investigation of 2D materials by means of first principle calculations.