RSC Advances is proud to sponsor the 6th Iberian Meeting on Colloids and Interfaces, which will be held in the Hotel Guimarães – Guimarães, Portugal, from 8th to 10th July 2015.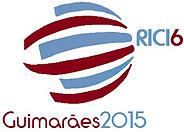 The meeting will consist of 5 Plenary Lectures and 5 Invited Lectures, given by outstanding young researchers, together with a large number of Oral Contributions and Posters.
The topics covered will include all areas of colloid and interface science, from a broad and interdisciplinary perspective.
View the preliminary programme here.
Abstract submission deadline: 31 March 2015
Early bird registration: 1 April 2015
Register and submit your abstract now!