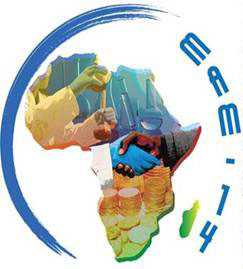 The 7th International Symposium on Macro- and Supramolecular Architectures and Materials (MAM-14) Conference will take place from 23–27th November in Johannesburg, South Africa. The conference will cover topics such as nanotechnology; materials chemistry and analysis; material functionalization; and macro- and supramolecular architectures.
Three Nobel laureates (Prof. Dan Shectman – Nobel Prize for the discovery of quasicrystals; Prof. Robert Huber –  Nobel Prize for the determination of the three-dimensional structure of a photosynthetic reaction centre; and Prof. Dr. Klaus von Klitzing – Nobel Prize for the discovery of the quantized Hall effect) will be speaking at the event. They will be joined by a host of other Plenary and invited speakers. To view the full speaker list, please click here.
To find out more about the conference and to register, please visit the website.