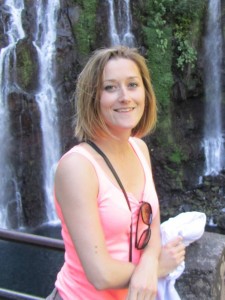 Dr Marlene Lejars graduated in 2009 from the National School of Chemistry, Biology and Physics (ENSCBP) of Bordeaux, France, and received a Master degree in Chemistry (Polymers and Colloids) from Bordeaux University. She obtained her PhD degree in 2012 at the University of Toulon, France (MAPIEM laboratory, A. Margaillan and C. Bressy as supervisors), working on the synthesis of new polymer binders by the RAFT polymerization for FRC/SPC hybrid antifouling coatings. Following her PhD, she continued her research work at MAPIEM with an expertise in polymer synthesis and characterization, paint formulation, and evaluation of antifouling performances. She is involved in research projects dealing with electro-active antifouling coatings, as well as antifouling coatings for drag reduction (DRACONS project 2013-2017). She is reviewer for journals in the field of polymers including Polymer Chemistry and Journal of Applied Polymer Science. She is also involved in quality and safety management at MAPIEM laboratory.
What was your inspiration in becoming a chemist?
During high school, my Chemistry teacher put me forward to compete in a French competition, called "The Olympiads of Chemistry". This was the opportunity for me to discover several aspects of Chemistry in more detail through theoretical courses and practical experimentation. I won the first award of the competition organized in Bordeaux. Thanks to this competition, I discovered that Chemistry was a fascinating world and I decided that I would become a chemist.

What was the motivation to write your Polymer Chemistry article?
The MAPIEM laboratory is specialized on the fouling issue especially on ships hulls, and the development of antifouling coatings. There are two main types on the market: (i) Self-Polishing Coatings (SPC) based on hydrolyzable polymers which release toxic biocides into the environment, and (ii) Fouling Release Coatings which are non-adhesive poly(dimethylsiloxane) matrix coatings with no biocide. We decided to synthesize new antifouling binders by mixing both technologies through the synthesis of copolymers based on tri-alkylsilyl methacrylates (used in SPC binders) and poly(dimethylsiloxane) (used in FRC binders). The RAFT process was used to control the architecture and molecular weights of polymers. We found that the diblock copolymers exhibited much lower surface energies than the statistical copolymers.

Why did you choose Polymer Chemistry to publish your work? (DOI: 10.1039/C3PY01603J)
Polymer Chemistry is a leading journal in the field of polymer science with high quality published papers. The reviewing and publishing process is very fast.

In which upcoming conferences may our readers meet you?
Our laboratory will organize the 18th International Congress of Marine Fouling and Corrosion (ICMCF) in Toulon, France (June 19-23, 2016).

How do you spend your spare time?
I spend my spare time doing sport such as swimming, hiking and rollerblading, but also cooking or going to the cinema. I like travelling abroad to discover new cultures, cuisines and ways of life.

Which profession would you choose if you were not a scientist?
I would probably be a primary school teacher or a pastry chef as I love to prepare cakes, especially the delicious "canelés" from Bordeaux!
---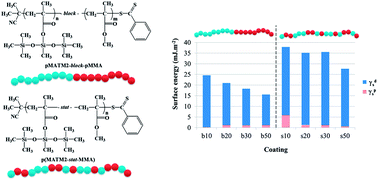 Read Dr Lejars' latest Polymer Chemistry paper:
Synthesis and characterization of diblock and statistical copolymers based on hydrolyzable siloxy silylester methacrylate monomers
Marlène Lejars, André Margaillan and Christine Bressy
Polym. Chem., 2014,5, 2109-2117 DOI: 10.1039/C3PY01603J
---
Cyrille Boyer is a guest web-writer for Polymer Chemistry. He is currently an associate professor and an ARC-Future Fellow in the School of Chemical Engineering, University of New South Wales (Australia) and deputy director of the Australian Centre for NanoMedicine.